Back
Purplex customer supplies DIY SOS: The Big Build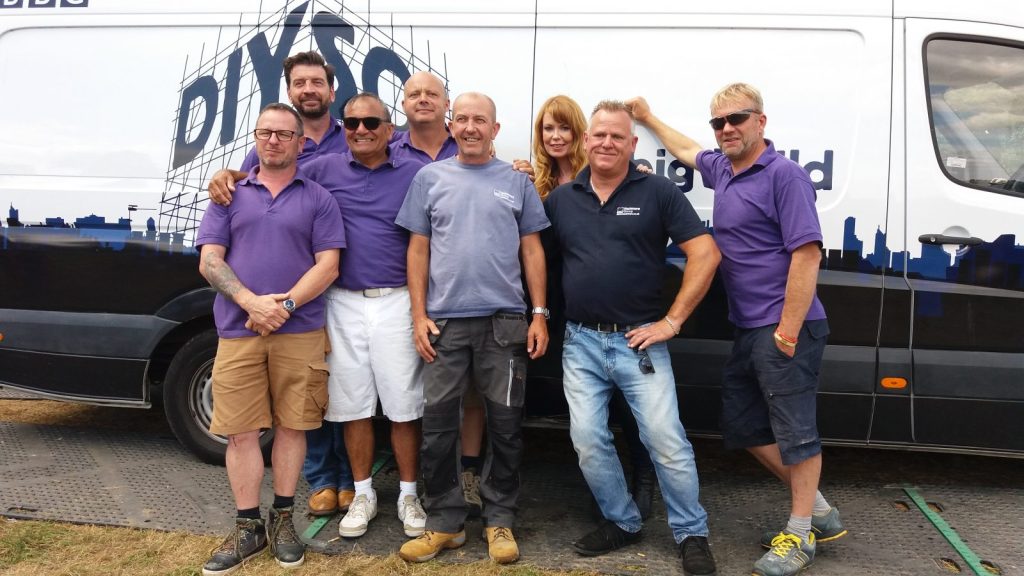 If you found yourself surfing the turbulent TV channel waves onto BBC One last night, around 9pm you would have been greeted by a heartfelt story of a community coming together to help local Welwyn Garden City midwife Sascha Koutrouza, who for the past 5 years has been suffering from chronic kidney failure.
DIY SOS is of course no stranger to changing people's lives by way of home improvement, making it a no brainer for Purplex customer Hazlemere Commercial to help when their supply services were called upon. The goal was to build a dedicated treatment room where Sacha could regularly and comfortably undergo safe dialysis. Thanks to the generosity of Hazlemere, the transformation project was made even more feasible.
A company proud to give back to a local family in need
Hazlemere's initial involvement began when the BBC put out an appeal on social media, calling out local reputable companies willing to contribute tradesmen and materials for an undisclosed upcoming project on DIY SOS. Almost immediately the team agreed that it wouldn't be right to simply sit back and not take part, eventually sending in talent from all across the company, from installation managers, fitters, an operations director, and of course folks from Hazelmere's supply-only division.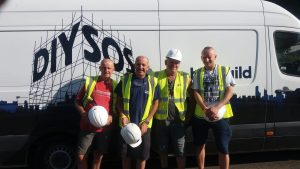 Upon learning of Sascha's tragedy, the team's ambition was further cemented and immediately got to work over a 9 day period with building work taking place from 23rd August to 1st September last year. The project was to create the necessary space needed for the NHS to provide an 'at-home' dialysis system. Such a space would turn everything around for this family, increasing Sacha's life expectancy well into the indefinite future as opposed to just a few short years.
Industry-leading supply services to get the job done quickly, at a high quality
Despite supplying the show with glass, PVCu windows and door frames at cost with labour and materials free of charge, the Hazelmere team kept their level of service high so as to not let Nick, Mark, or any other of the DIY SOS regulars down. Not to mention the various other local tradesmen and installation companies who dedicated their time and resources to take part.
Both the teams from Hazlemere Commercial and Hazlemere Window Company worked tirelessly to complete the project on time, on budget, and to a high quality. Even intense levels of 31° heat wouldn't dissuade the team from completing the supply and installation of new windows, doors, as well as a new double glazed aluminium bi-folding door.
A joint community effort resulting in an impressive finish for a worthy cause
Following project completion, the Koutrouza family were left astounded by the finished result. Returning to their rejuvenated Welwyn Garden City property after spending 9 days away in Essex, they returned home to find not only a home given an entirely new lease of life, but a dedicated treatment room in which Sascha would very much be able to enjoy the same.
You can view the efforts of Hazlemere here via catch up on BBC iPlayer.
This entry was posted in Purplex News