Back
P&P Glass see things clearly with Purplex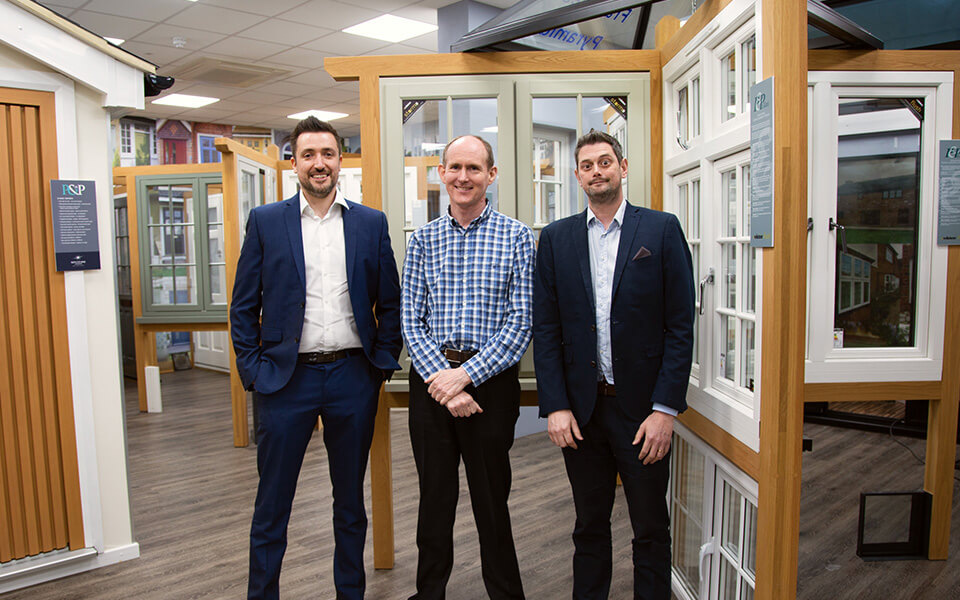 Surrey installer P&P Glass is set to ramp up its marketing with Purplex after an impressive 12 months since linking up with the industry's leading full-service marketing agency.
Purplex has been instrumental in generating between 50-100 leads per week for P&P – and there are big plans for future growth.
Managing Director of P&P Glass, Tom Scanlon, met with the Purplex team to discuss their marketing strategy, which will include a showroom launch celebrating 35 years in business and local initiatives, such as a link up with a homeless charity.
"Appointing Purplex to handle our marketing has been a fantastic decision, which the results back-up,"
said Tom.
"Their lead generation expertise has been hugely important in a difficult market to sustain our growth in the last 12 months.

"But we don't want to stop there, and the team at Purplex have come up with some exciting ideas moving forward. We appointed Purplex for their window industry expertise and it has helped provide the perfect marketing strategy for us."
Purplex's Account and Strategy Director Sam Cross said:
"We have some big ideas for P&P and look forward to continuing our partnership and helping take them to the next level."
For more information, get in contact here or call 01934 808132.
This entry was posted in Digital Marketing