Back
Purplex attends The Weston College Recruitment event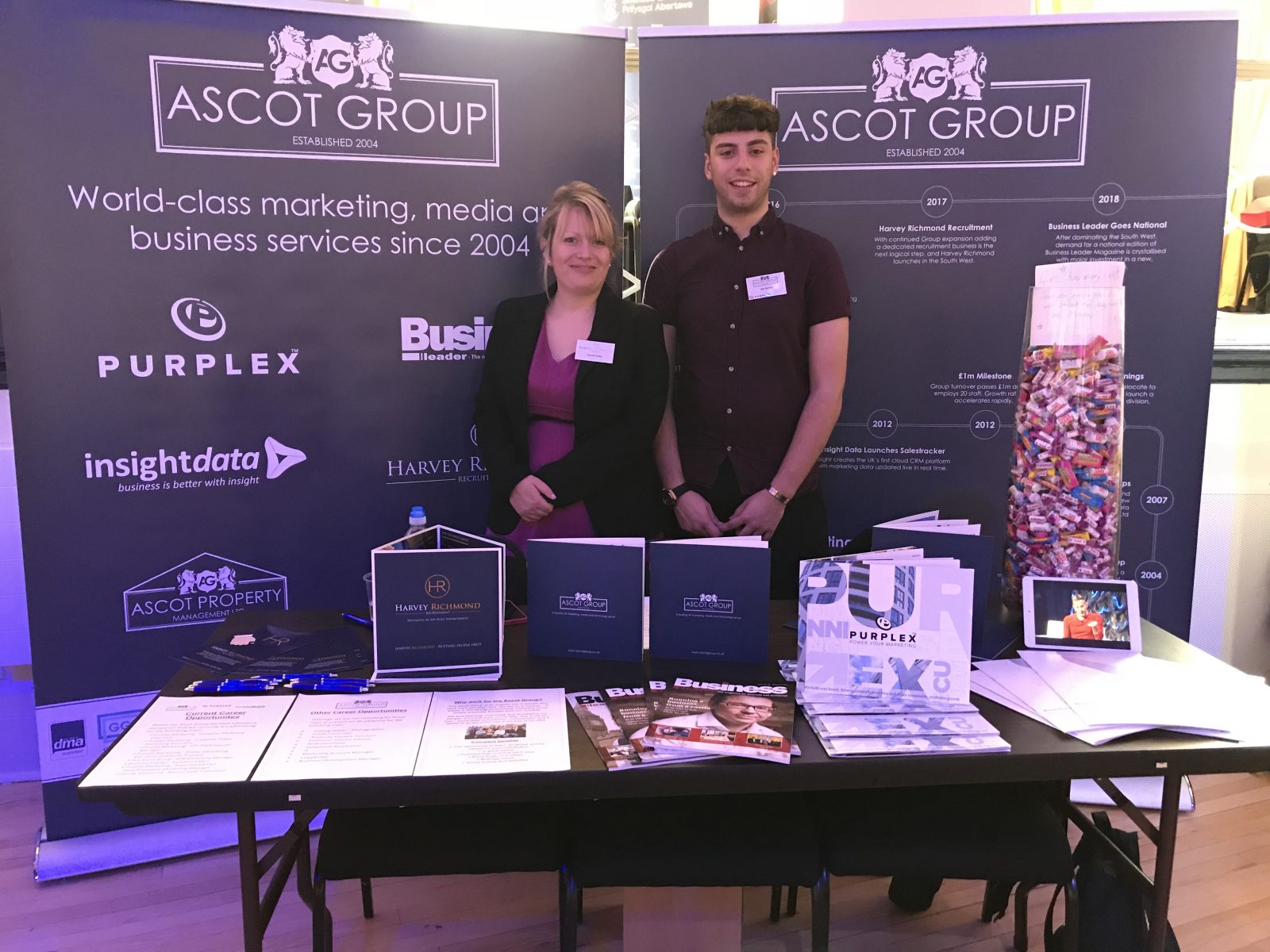 On Wednesday, the Purplex team attended the Weston College recruitment event at the new Winter Gardens. This was a great opportunity to meet students, parents and teachers and showcase the careers available in Weston Super Mare.
Purplex Marketing is passionate about retaining local talent and offering amazing careers in a range of different roles. Purplex offers apprenticeships, work placements and full-time roles in PR, Social Media, Digital Marketing, Web design, Creative, Photography and Videography.
Those who attended the event were amazed at the options available right on their doorstep and the overall culture of the business. Purplex offers a wide range of benefits such as regular social activities and great working environment.
Alongside offering amazing careers, CEO Andrew Scott is keen to provide on-going training to all of his staff and help them develop and reach their full potential. He is also involved with a range of local charities and events to help those in the local area. Andrew was nominated as 'Director of the Year' and winner of the 'Corporate Responsibility Award at the 2017 Institute of Directors Awards.
Alex Bennett, Purplex's Marketing Executive comments; "The response was unbelievable from both students, parents and universities. Moving forward we will be seeking to offer more graduate opportunities and partnering with higher education colleges and universities"
If you would like any more information on any of our job roles available check out our careers page or get in touch by using our contact form.
This entry was posted in Purplex News