Back
Thousands of companies are still missing out on the power of being online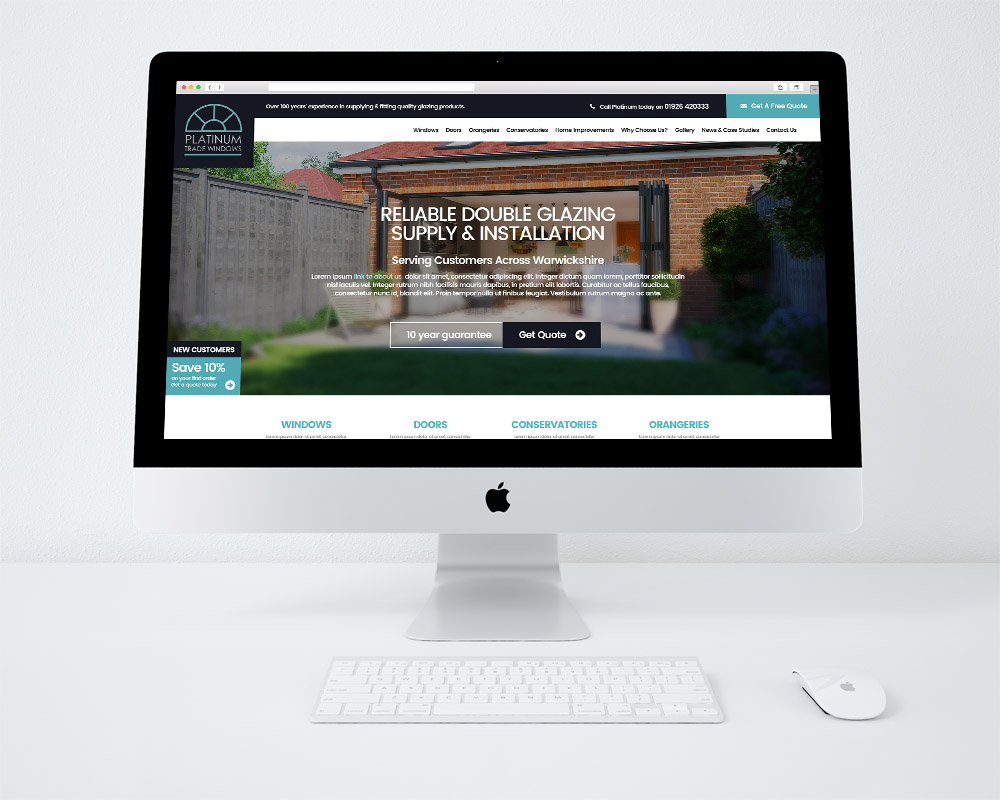 Did you know that 5436 window and door companies still don't have a website? More and more consumers are heading online when looking for their home improvements and businesses need to take advantage of this. In September 2015, the average number of online searches for composite doors was 33,100. This went up to 40,500 in Sep 2017 according to Google. This could be down to a few factors including an increased popularity in the product as well as improved marketing. However, such a big increase could be due to more people heading online when making home improvement decisions.
Don't miss out!
According to figures from the Insight Data report, 12043 window, door and improvement companies have a website as of October 2017. This means that over 5000 still aren't harnessing the power of online marketing and reaping the benefits. Evaroof, a Purplex client, had a website built in May 2017. From that month to September their website traffic has increased by 87%.
Research by Approved Index revealed that 1.98 SMEs don't have a website and this is costing them £343 billion a year. When you look at the results that you could achieve and the money you could be saving, the answer's simple isn't it?
Improve your credibility and see your leads rise
You might think your business doesn't need a website. The online market is becoming the sole platform of trade for many sectors. Without a website you could be missing a whole host of potential customers. Some people don't consider getting in touch with companies if they don't have a site as they don't feel they're as trustworthy or reliable. The same can be said with social media. Brands and companies increase their credibility by having an online presence. As well as allowing you to showcase your product range and services, a website can answer frequently asked questions. Saving both you and your customer's precious time.
Keep up-to-date with your customers
Having a website allows you to be found easier if someone searches online for a local company. With our PPC and SEO expertise, we can improve your rankings and ensure that you can always be found by potential customers. If you already have a website, it's important to ensure that it's updated regularly. An out-of-date site is just as bad as none at all. With online content marketing and social media management, we can ensure that your site is being constantly updated with everything from product guides to home improvement advice and case studies. This will ensure your website is highly ranked by search engines as well as your customers.
Attract any audience with ease
If you have both commercial and homeowner aspects of your business, one website might not be enough to target all your audiences. Your brand message can get lost in translation when trying too much in one go. We've helped many clients who've noticed a real difference when using multiple sites. The language you use towards potential suppliers and customers needs to be different and we understand this. We have content experts who are adept at writing trade, retail and homeowner focused sites.
A digital agency that will help you go places
The beauty of Purplex is that we are a full service digital agency. No need to be using multiple agencies for your PR, branding, advertising and websites. We can take care of everything for you and ensure that your message and vison is clear and consistent across all platforms. Don't let a lack of understanding hold you back. Our web and digital team know exactly what they're doing. You can be as involved as you like with the design and features of your site or you can leave it to us.
Why don't you see what wonders the world wide web can do for you?
If you want to take advantage of our online services or find out how others have done, contact Purplex at grow@purplexmarketing.com or call us on 01934 808132. Don't miss out while your competitors are getting ahead.
This entry was posted in Purplex News