Back
Purplex Celebrates 10 Years of Record Growth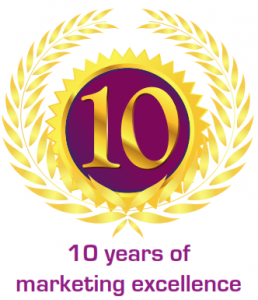 Purplex has grown from a one-man marketing consultancy set up by Andrew Scott in 2004 to the industry's largest specialist marketing and PR agency.
Andrew's background includes acquiring, building and selling fabricators, glass companies, trade counter outlets and installation companies. He trained at Cranfield Business School, is a Fellow of the Institute of Sales & Marketing and a member of the Institute of Direct and Digital Marketing. He also sits on the GGF Marketing Communications Committee and a number of charitable and not-for-profit organisations.
"I launched Purplex ten years ago because I recognised the need for professional marketing in the fenestration industry and there were no quality agencies that specialised in it" says Andrew.
As an integrated full-service agency Purplex employs 30 dynamic people with expert teams in PR, digital marketing, design and direct marketing, working together to deliver measurably better results. All members of the team are extensively trained in the window, door, conservatory and glazing industry.
Sam Cross, head of PR, has been with the company over five years; "The results speak for themselves. Purplex clients continue to see record growth and brand recognition, and we've grown 40% year-on-year, even in recession. We expect to double our team in the next five years and we always invest in the latest technologies and talented people."
The company is already embracing new technologies such as mobile and proximity marketing as a joint venture with a leading University. "Business doesn't stand still, and neither will Purplex" says Andrew.
This entry was posted in Purplex News