Back
Purplex confirmed as top 100 marketing agency
The Plimsoll Analysis Report has identified Purplex as a Top 100 fastest growing marketing agency in the UK.
The new Report, which covers the entire marketing industry, also highlights Purplex as 'financially strong' while pointing to significant change as many agencies report downward trends and cut-backs.
Andrew Scott, Managing Director of Purplex Marketing comments: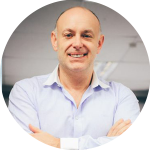 "Marketing is changing at its fastest pace in history and agencies need to constantly adapt, invest and provide a full service. Specialist agencies, such as graphic designers or PR consultants, will become a thing of the past.
"We were delighted to learn that Purplex is featured in the Top 100, especially as there are over 25,000 agencies out there ranging from one-man-bands to global titans. Purplex is a unique offering, we are the only true full-service agency in the building products, glazing and construction industry and we're really obsessed about delivering tangible growth to our clients."
The Plimsoll Report also highlights some issues facing marketing agencies, with hundreds of businesses struggling financially.
"Generic marketing agencies without sector expertise will continue to struggle, while agencies that profess to be 'full service' but outsource to third parties are now really feeling the pinch, as they just can't meet client expectations,"
Andrew adds.
Purplex employs over 60 full time in-house staff spanning PR and content, social media, SEO and PPC, video and photography, creative design and advertising. The agency recently updated its branding and focus under the banner 'Marketing with Purpose'.
For more information call Purplex on 01934 808132 or visit www.purplexmarketing.com
This entry was posted in Marketing Strategy, Purplex News