Back
Purplex helps inform and connect industry at Glazing Summit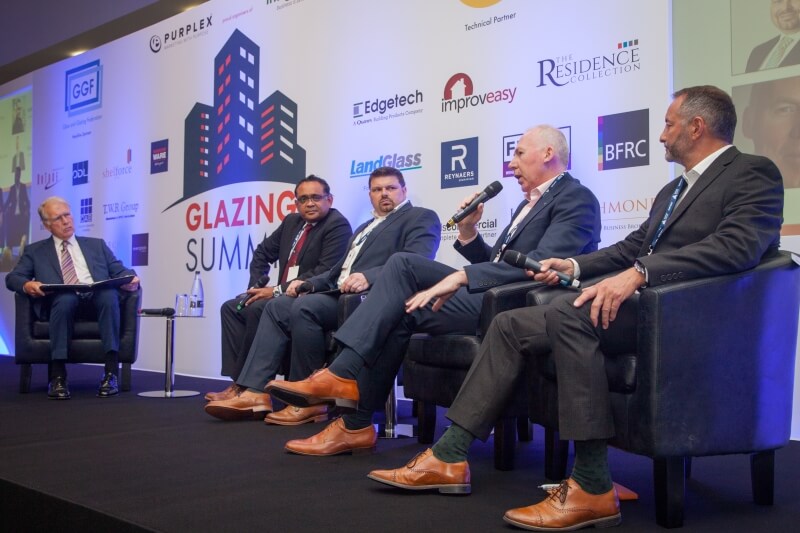 It was great to see so many people at the 2019 Glazing Summit.
Almost 350 industry leaders from across the glass and glazing industry descended on Edgbaston Stadium and Conference Centre in Birmingham.
Organising and hosting an industry event of this size is a huge task, but the fantastic feedback we've had has made it all worthwhile.
We hope those who attended were provided with some real industry insight, took a great deal away from the day, and enjoyed some worthwhile networking.
Our stellar line-up of more than 20 expert speakers from some of the biggest players in the industry tackled key issues and contributed to some fantastic debates and discussions.
And our tremendous keynote speakers, who included RBS Bank Director and leading economist Neal Parker and Adrian Webster, one of the UK's top business and motivational speakers, went down a storm.
I'd like to say a huge thank you to all our 23 sponsors and partners who got behind the Glazing Summit, particularly our headline sponsors the Glass and Glazing Federation (GGF) and our technical partners Yale.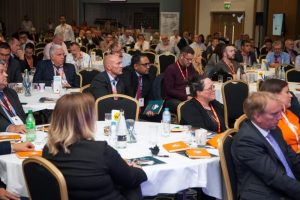 Stand and deliver
It was great to meet so many people at our Purplex stand in the 1882 suite and if you didn't get to speak to us on the day don't worry.
As the leading full-service marketing agency in the fenestration industry, we work with ambitious companies who want to grow, delivering better marketing results in a fraction of the time.
Our industry knowledge and marketing expertise mean that we know your market, your products and your customers.
Services we offer include:
Expert PR, editorial and social media to build your brand and reputation
Award winning graphic design, advertising and direct marketing
World class web design and development
Professional photography and video production
Google accredited online marketing, including SEO, PPC and Display
Whether you want to refresh your marketing strategy or outsource some, or all, of your marketing, we can help you get the right results.
Expert advice from the top
Purplex CEO and brainchild behind the Glazing Summit Andrew Scott provided a keynote speech to attendees on business, marketing strategy and the blueprint to growth.
It included how to maximise your brand and how to attract, convert and retain customers to evolve in what is a changing industry.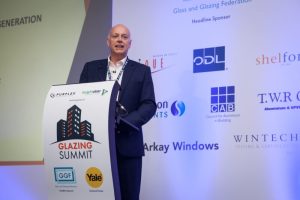 As one of Britain's leading marketing experts, Andrew advises some of the biggest names in the business.
Andrew commented:
"It was great to speak to everyone at the Glazing Summit. Whether you are an installer, fabricator or supplier, increased competition, the implications of Brexit and an ever-evolving industry are all things that need to be tackled head-on – and it's important that you get your marketing right to change with it and stay at the top."
Glazing Summit 2020
With the great feedback from this year's event, it's clear that there is an appetite from industry leaders to come together and share ideas, thoughts and opinions, which is why we announced at the end that the Glazing Summit will become an annual event.
We're delighted to say preparations for 2020 are already underway – it will take place at the same venue next autumn, with the date to be announced – and we will look at the feedback to shape the event for next year, and the years to come.
For more information, visit www.glazingsummit.co.uk.
This entry was posted in Purplex News