Back
Purplex secures 2,000% increase in leads for longstanding client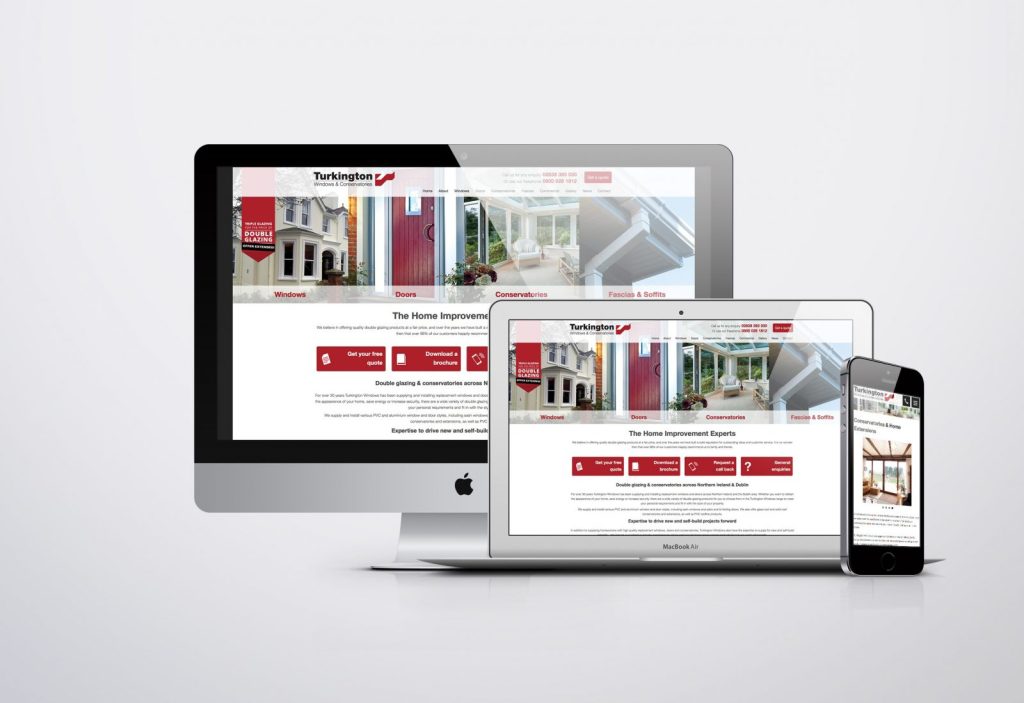 We're incredibly proud to announce that we have secured a remarkable 2,000 per cent increase in lead generation for Northern Ireland-based firm Turkington Windows.
When we started working with Turkington in 2015, the company, which also has a branch in Dublin,
was struggling to get traction online and needed a way to drive traffic to the website quickly while building their online presence up for sustainable online success in the future.
Turkington are one of the longest-established and most trusted windows, doors and conservatory installers in Northern Ireland, having begun life in 1982.
Now, Turkington Windows offers a wide range of uPVC and aluminium home improvement products, installing these across the whole of Northern Ireland and in the Dublin area.
Following a detailed consultation, we implemented a strategy that would get Turkington instant, ready-to-order traffic. Their website was optimised to make sure it was easy as possible for visitors to get a quote. Long-term growth was then achieved by targeted SEO and content marketing which has seen them ranking highly in terms of target keywords.
Finally, our social media team made sure their online reputation was good and created a new channel for them to promote their products.
The results have been astounding. Lead generation increase over eight years has increased by 2,285 per cent. This equates to an average year-on-year lead generation increase of 155 per cent and more than 220 leads in an average month.
Brian Luke, Turkington's Sales Manager, said: "Partnering with Purplex has been one of the best decisions we've made. Thanks to their experience and in-depth industry knowledge, Purplex really understands our business – and the results back that up."
As market-leading experts in the building products, home improvement and construction sectors, we have a deep understanding of supply chains, routes to market and customer demographics. We have specialist teams in public relations and communications, branding, social media as well as digital marketing and lead generation.
Get in touch with a member of the team today if you're looking for a full-service marketing agency to help raise awareness of your brand and boost your lead generation.
This entry was posted in News