Back
Purplex launch new website as part of a brand makeover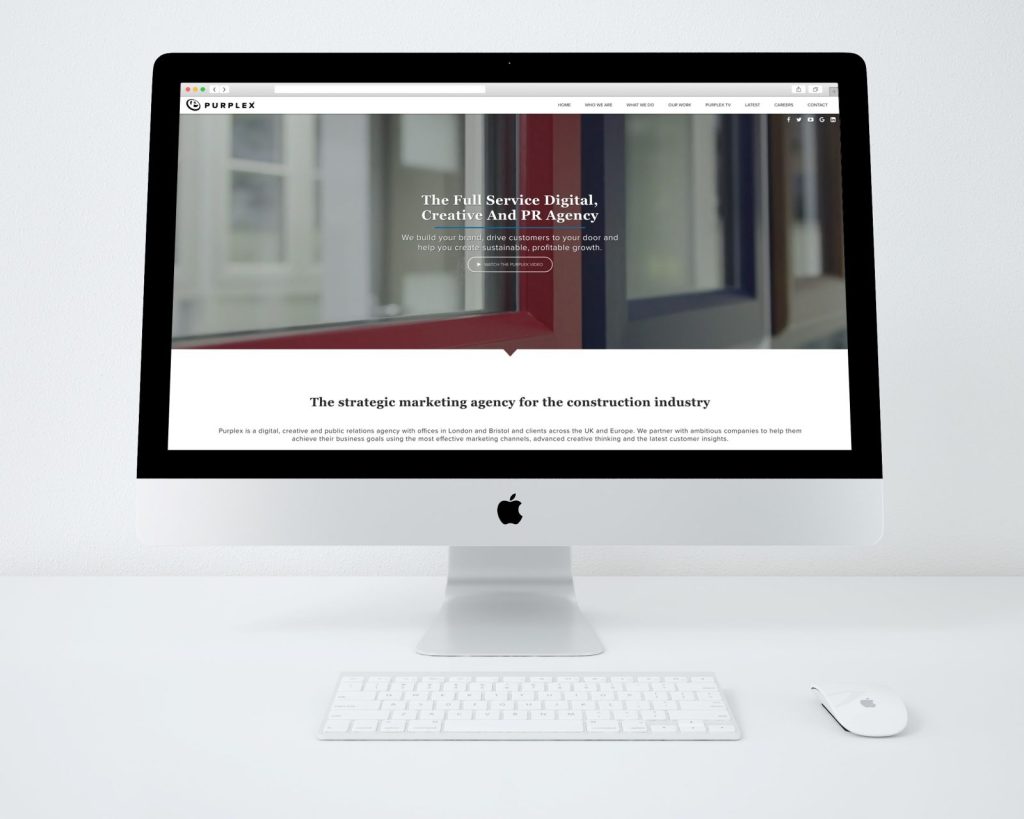 Purplex, the digital, creative and PR agency for the construction and home improvement industries has launched a new, fully responsive website.
The new website follows a recent brand revamp and dovetails with a new range of marketing literature all designed to strengthen the company's position as a market leader.
Purplex was recently announced Marketing Agency of the Year finalist at the Construction Marketing Awards, and employs over 45 staff at offices in London and Bristol.
Purplex has been helping ambitious companies raise their profile and build sustainable growth for over 10 years, and provides strategic consultancy, PR, web design, digital marketing and social media, as well as graphic design and video production.
MD Andrew Scott explains: "With over 30 years' experience in the industry, I know that customers are the no.1 priority in any business and we put all our focus on getting customers the best possible results. But our own brand was well overdue a new look, and I'm delighted with the new style and website."
The website uses the latest responsive design technology and is designed to be scalable. Adi Day, head of digital at Purplex commented: "We have designed and built some very large and complex website portals including CRM and e-commerce integration, but it was great for our team of designers, developers and content writers to work on our own website."
Andrew Scott concludes: "Purplex is growing at an exceptional rate, with more staff joining us every month and the new website is already generating significant new enquiries – we're looking forward to the next phase of our growth strategy. "
This entry was posted in Purplex News, Web Development