Back
Purplex smashes the FIT Show
After an extraordinary three days of presenting, learning and networking at this year's fantastic FIT Show, our team have safely returned to base. From our marketing village at the National Exhibition Centre in Birmingham, we met with hundreds of glazing industry leaders to discuss marketing strategy and business growth. It's safe to say that our full-service marketing team certainly made their mark on the event. Here are just a few highlights…
Showstopping presentations
Two of the industry's biggest names came together to support the glazing industry. Throughout the event, senior members of the Purplex and Insight Data team delivered a series of exclusive seminars to an audience of glazing industry leaders. We discussed topics such as the current state of the glazing industry, the power of PR and the top marketing weapons for home improvement businesses.
Purplex CEO Andrew Scott also detailed his ingredients for successful and sustainable business growth.
We were also honoured to host our new partners, Augmented Reality Creations (ARC), who presented their revolutionary sales tool that allows installers and homeowners to view their new conservatory prior to installation via state-of-the-art augmented reality.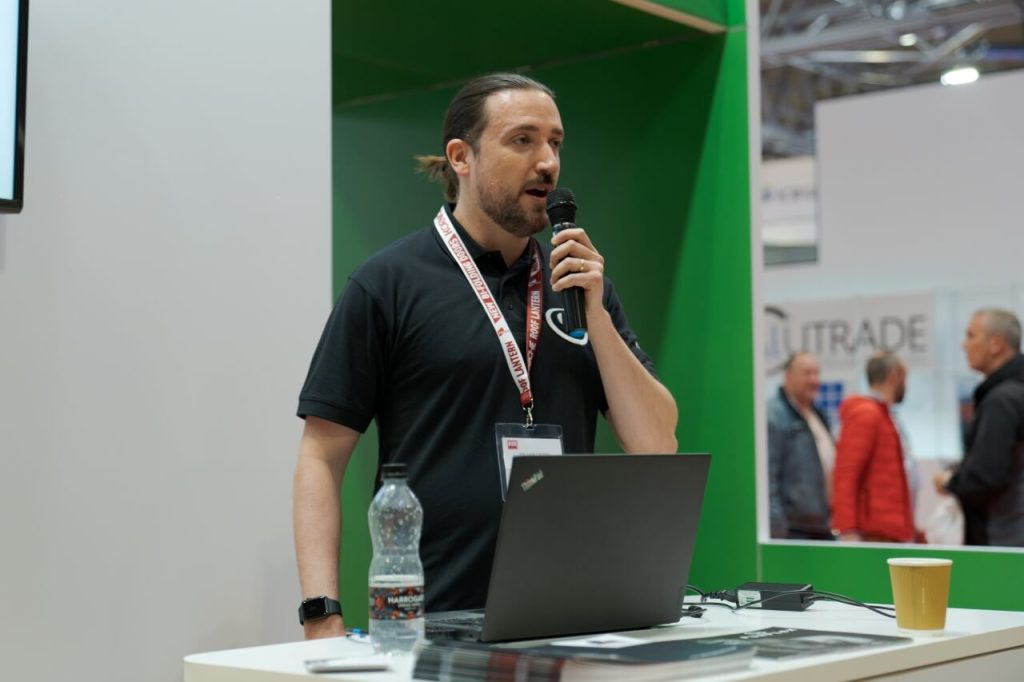 Networking with glazing industry leaders
From the first minute of the first day, our stand was swamped with glazing industry leaders wanting advice and support. We were delighted to speak to so many inspiring people about their businesses, their goals, and how we could take them to the next level. Meanwhile, demand for Insight Data's unique database soared, now that the market is cooling.
Our team spent all three days on their feet, engaging with business owners and providing as much marketing advice as possible.
The feedback was hugely positive, with many people coming away from the stand feeling inspired and ready to work with Purplex to take the next steps.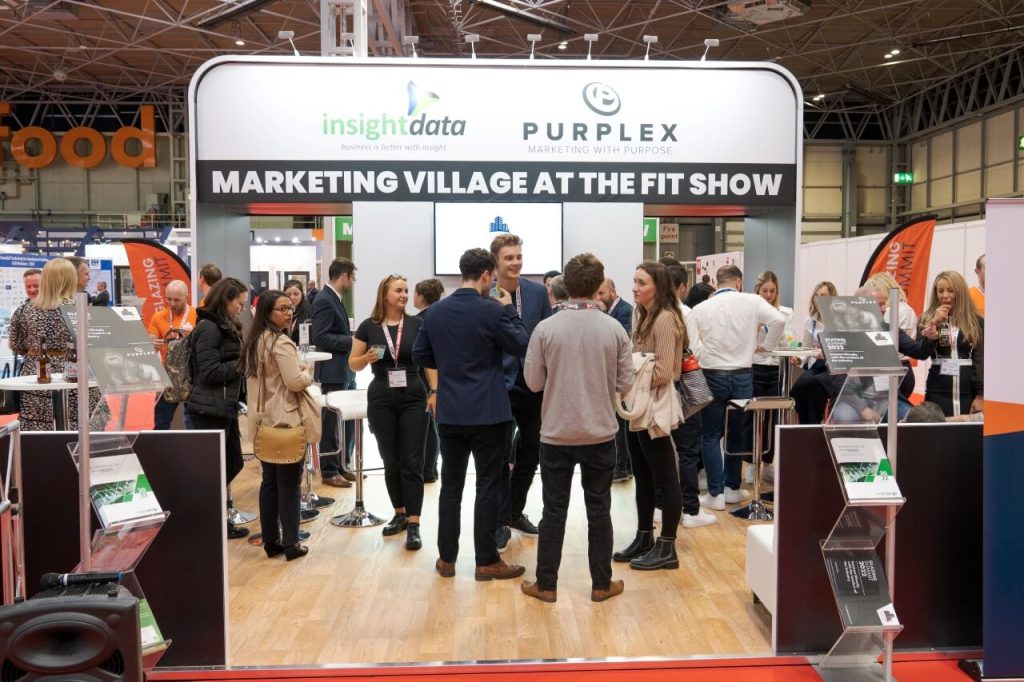 The Glazing Summit afterparty
After three days of working hard, it was time to play hard. To spread the word about The Glazing Summit, our own conference event for the fenestration industry, we gave everybody at the FIT Show a night to remember.
With a live DJ and an expert mixologist, the afterparty was a great way for attendees to blow off some steam. Members of our marketing team got their flair on as they provided guests with delicious cocktails, free of charge.
It was a fantastic way to end a fantastic three days. We can't wait to come back again next year, with plans already underway to make it bigger and better than ever.
"After a crazy couple of years, it was fantastic to finally see some old faces again, and catch up in person," said Purplex Head of Sales, Sean Scott. "The industry continues to change enormously, and being at the forefront of that change is critical to longevity and success. Innovations like Augmented Reality, live data CRM systems, and cutting-edge marketing strategies are all a part of this, and we were pleased to speak to so many of you about how to apply them for your own continued success. Roll on FIT 2023!"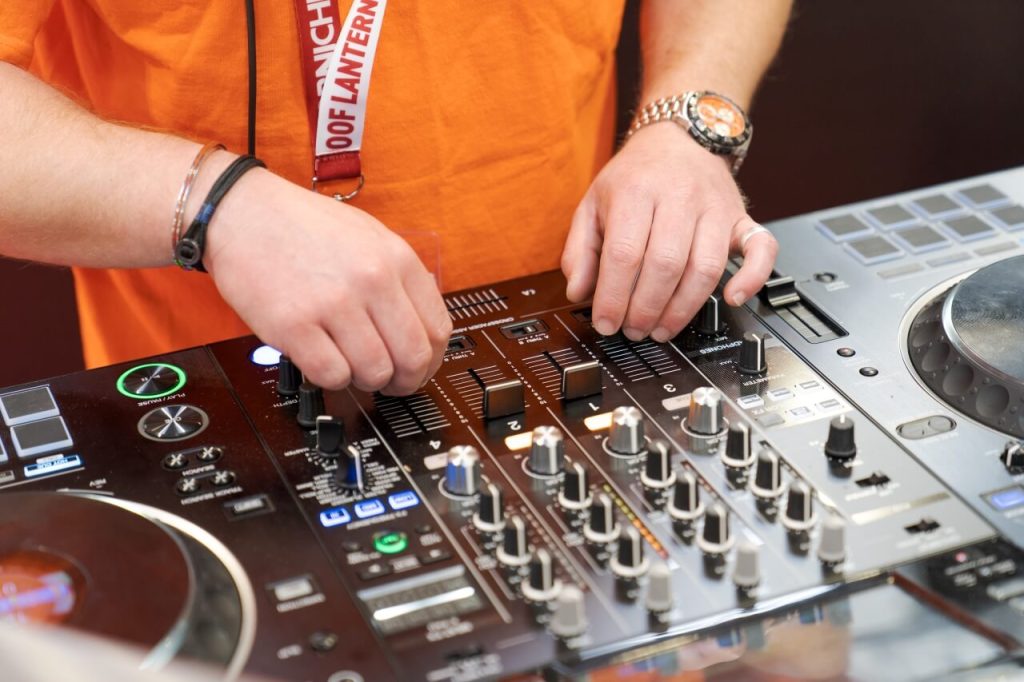 A full-service marketing agency for the glazing industry
If you'd like to hear more about what we had to say at this year's FIT Show, please do not hesitate to get in touch. We're ready to listen to your business goals and help you to construct a path towards exponential success.
Furthermore, if you'd like to connect directly with the biggest names in the glazing industry, registration for this year's Glazing Summit is now open.
It's time to build.
This entry was posted in Events