Back
Purplex strengthens relationship with Google and Facebook
Purplex Marketing has strengthened its relationship with Google to help companies in the construction and glazing industry generate more leads online. The agency is a certified Google Partner agency and provides specialist paid search (PPC), display network and social media marketing for trade, commercial and retail suppliers.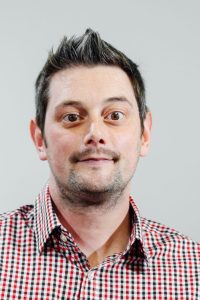 Adi Day, Digital Director at Purplex commented;
"We now manage over £1million a year of PPC advertising spend, so working directly with the Google HQ team in London helps us gain maximum results for our clients."
Purplex has also expanded its social media advertising reach, particularly through Facebook. Adi explains;
"Having a strong social media presence is now crucial to a brand's success. We already manage the social media strategy for many companies across the window industry, but dedicated paid-for advertising across channels such as Facebook, Twitter and LinkedIn generates tens of thousands of additional impressions and a significant volume of sales leads."
Purplex digital specialists work closely with a dedicated Facebook account manager to help advertisers build highly targeted campaigns based on in-depth data from Facebook users. And with over 50% of the UK population using Facebook every day mainly on their mobile phone, it enables advertisers to engage with new customers wherever they are. It isn't just restricted to consumers either – targeting business contacts when they are outside 'work mode' can significantly increase response rates.
Purplex use both offer-led and content-led campaigns – such as video, case studies, white-papers and infographics – depending on the campaign objectives.
Adi continues;
"Digital marketing requires highly specialist skills and using an agency with the experience and resources is essential. We are currently generating millions of website and social media impressions and over 10,000 sales leads a month."
For more information call Purplex on 01934 808132
This entry was posted in Digital Marketing