Back
New website and online marketing package for Homeglaze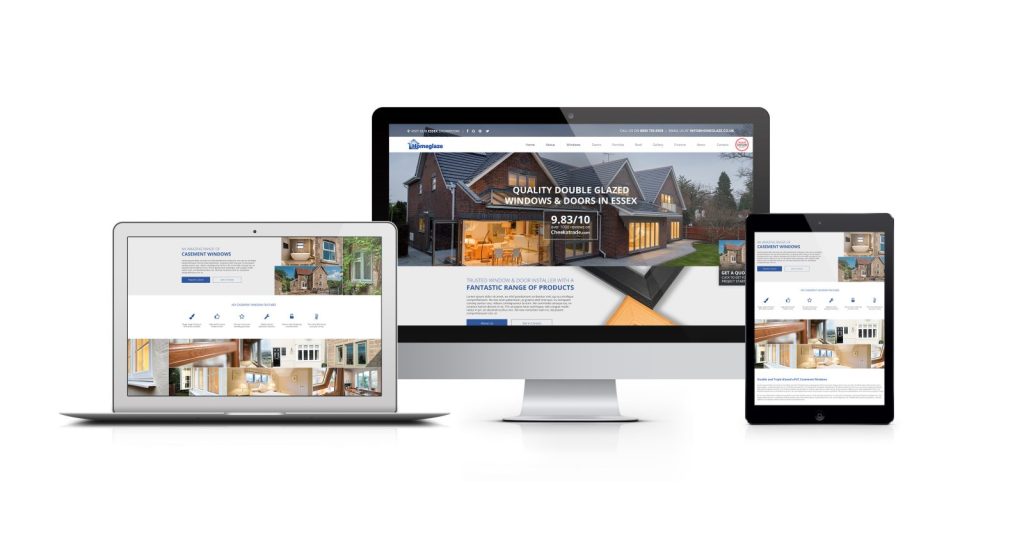 Established by two likeminded business partners with a passion for great customer service and quality improvement products, Homeglaze have been providing their bespoke services to the people of Essex and the South East for almost 10 years. They recently came to us with the hope of improving their website and online standing, needless to say we were more than happy to oblige.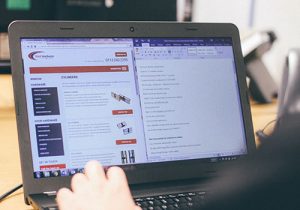 New fully responsive website for improvement specialists in Chigwell
When any new client joins us for an online marketing package, it nearly always begins with the planning and designing process of a brand new website, built entirely from the ground up by our in-house team of web developers and IT professionals. Homeglaze's intentions for the new website was to make it easily approachable as it was informative, making use of a user-friendly design where visitors could find what they want fast and without much hassle.
The end result is a very clean and sleek web page layout that makes product pages easy to find while also firmly placing at the forefront Homeglaze's rather impressive online reputation in the form of their Which? and Checkatrade profiles. Whereas their previous website could understandably be described as old, generic, and unfocussed, the Purplex team worked some web magic to update the domain so it's more in line with what 21st century homeowners expect.
But it doesn't just stop there….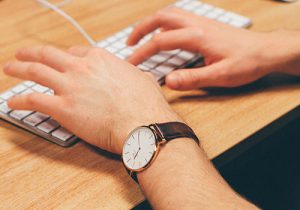 As well as a cracking new online presence made possible thanks to a stylish new website, Homeglaze have seen the value in making the most of our full suite of online digital marketing services. The mistake many web companies often make is designing flashy, stylish websites, and then putting next to no information on them. But Google likes content – websites full of news, articles, and useful information – this is where we come in.
By keeping Homeglaze's new site fully up-to-date and informative through the use of well-researched and engaging online blogs, pages, and case studies, Google and other search engines will rank the site higher than it otherwise would. When compared to other home improvement companies in the area not making use of strategic online marketing services, Homeglaze will be on track to outpace the competition.
A suite of digital marketing services to keep your business on top
Services we offer include content marketing, search engine optimisation, pay-per-click advertising, social media management, and email marketing, all of which work in tandem together to help businesses such as Homeglaze convert online traffic into leads and win that final sale.
As a Google Certified team, Homeglaze knew that when tasking us to handle the build, design, and hosting of their new website along with our suite of strategic digital marketing services, that we could help them generate the kind of results they were looking for.
Check out their new website for yourself here – http://www.homeglaze.co.uk/
This entry was posted in Purplex News