Back
Purplex to assist Euramax Solutions with exciting growth plans
Leading UK uPVC window and door manufacturer Euramax Solutions has entered a strategic partnership with Purplex, the leading full-service marketing agency in the fenestration and construction industries.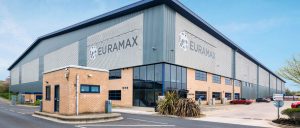 Purplex will assist Euramax Solutions as it looks to build on its reputation as a leading manufacturer of fenestration products for the modular construction sector and strengthen its brand with some of the country's biggest Builders Merchants.
With over 70 years in manufacturing, Euramax Solutions made its name in the holiday home and leisure market, before expanding into construction and modular.
And it's the company's service levels and delivery systems, honed using seven decades of experience, that set it apart, with Euramax Solutions currently working with MMC companies such as IIke Homes as a result.
Andrew Scott, Purplex's Managing Director, said:
"The modular market is expanding all the time, and it's clear that Euramax Solutions is well placed to meet changing customer needs and expectations. We're delighted to be partnering with Euramax Solutions and are looking forward to helping them with their growth plans at what is a hugely exciting time for them."
The Purplex partnership follows Euramax Solutions' acquisition by Modular Group Investments and is the next step in an exciting new era for the Barnsley-based company.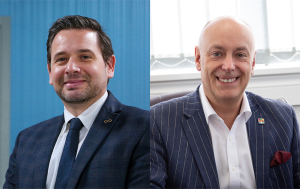 Nick Cowley, Euramax Solutions' Managing Director is delighted with the link-up and said:
"We see this partnership as extremely timely and beneficial as we look to scale up, expand into the modular market, and enter an exciting new chapter. We now have all the people and processes in place to really push the Euramax Solutions brand, and Purplex's experience in both the fenestration and construction industries mean they are best placed to help us do that."
Purplex Marketing was founded in 2004 by Andrew Scott, one of Britain's leading marketing experts. Andrew has acquired, built, and sold several successful businesses in the industry, including manufacturers, distributors, and retail businesses. Since its establishment, Purplex has grown by at least 34% every year and now boasts a large clientele of customers located throughout the UK and Europe.
This entry was posted in Purplex News