Back
Getting back on the horse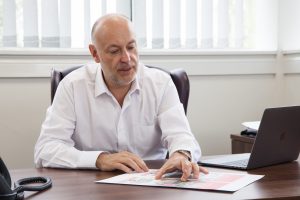 Andrew Scott, Managing Director of Purplex, says it's time for business leaders to build again.
With Covid-19 restrictions being lifted and most adults vaccinated by April 2021, the government and UK business leaders are now turning their attention to economic recovery.
Jes Staley, CEO of Barclays Bank, recently compared the current situation to that of the roaring 20's, when an explosion of economic growth, innovation and pent-up demand following the 1918 – 1920 flu pandemic that infected tens of millions of people.
Referring to consumers current financial position after 12 months of inactivity he said; "There is just enormous stored up purchasing power. Consumers have decreased borrowing and increased their deposits."
According to the Bank of England's chief economist, Andy Haldane, households are sitting on £150 billion of savings accrued since the pandemic and he wants to encourage consumers to spend it to stimulate a strong 'V' shaped recovery. Combined with historic low interest rates and lenders with surplus cash, a boom over the next few years looks likely.
But it isn't just about consumer spending. The manufacturing trade body 'Make UK' has just revised its 2021 growth forecast from 2.7% to 3.9% – which represents a 44% improvement.
And, according to a poll carried out by Accenture of 12,000 firms, expectations of a pick-up in growth are stronger than at any point since 2015.
Of course, it isn't all good news. The High Street is littered with corporate failures and the travel and hospitality sectors have been decimated, while most sectors have been impacted in some way. And for many firms struggling before the pandemic, it was the final nail in the coffin.
But as we approach summer 2021 the signs of economic bounce-back are everywhere. Pent up consumer demand, a surplus of lender cash, low interest rates and continued government support and initiatives is likely to mean only one thing – a multi-billion spending spree.
Getting back on the horse
After a year of crisis after crisis, uncertainly and stress for many business owners and leaders, thinking about growth may not be top of the list. The pandemic has taken its toll not only financially, but also emotionally. Energy levels are running low.
But we have to get back on the horse. It's time to look forward and build again. And the companies that build now, will be the ones that benefit the most.
For some companies, it will be a case of re-building after a very difficult year. For others, who may have had a successful year despite the pandemic, it's a perfect launch pad to build upon.
Either way, the opportunity is there for those that wish to grab it. Investing in your brand, in your products and in the right people at a time when the market is flourishing could re-write your future.
What is preventing your company achieving 10%, 25% or even 50% growth?
Back to in-person events
With restrictions lifted by June, connecting with other business owners and industry leaders is a good way to build relationships, get inspired and do business. We are social creatures who want to engage face-to-face and we thrive on the energy of others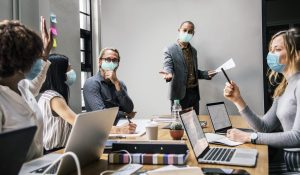 From the summer onwards there is huge demand for face-to-face connection, with exhibitions, conferences and awards already selling out.
But there has never been a better time to build. To build your business, build your team and build your brand. To build relationships and new opportunities.
I suspect Barclays Bank CEO Jes Staley is right; we are heading for the roaring 20's.
And our team at Purplex are standing by to help; we work with companies all over the world and across many sectors. We help ambitious business leaders develop their PR, digital marketing, social media and creative strategy.
This entry was posted in Digital Marketing, Marketing Strategy, Purplex News