Back
Purplex wow judges to make shortlist for Agency of the Year again

Purplex has impressed the judges at the Construction Marketing Awards once again to be nominated for Agency of the Year – and it's easy to see why.
The full-service marketing agency in the construction industry has won a huge number of new clients to add to its portfolio of SME's and Blue-Chip corporations in the UK and across Europe.
The company has also delivered massive lead increases and results for clients online and has supplied award-winning coverage in the press for customers, all contributing to an impressive 90% customer retention rate.
Purplex is one of six agencies to be shortlisted, managing to beat off hefty competition in what was a record year for the number of entries received.
The judges also recognised Purplex as a creative and vibrant place to work, having now grown to 65 full-time staff.
It is the third time Purplex has been shortlisted for the award and Andrew Scott, Managing Director at Purplex commented: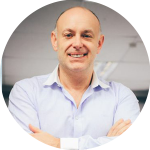 "It is great news that we have been nominated again for the Agency of the Year award and the fact that there were a record number of entries this year really shows how we stand out from the crowd.

"We are specialists at getting our clients nominated for industry awards, but it's always nice to get some recognition ourselves.

"We have had a wonderful 12 months and are on target to hit ambitious growth plans by 2020. The team have worked extremely hard for the last year and this nomination is testament to that."
The awards will take place at a glittering Gala Dinner Presentation on Thursday, November 29 at the Hilton London Bankside.
Purplex Marketing was founded in 2004 by Andrew Scott, who previously worked in a number of successful businesses in the building products and home improvement sectors. Since its establishment, Purplex has grown by at least 34% every year and now boasts a large clientele of customers located throughout the UK and Europe.
For more information, call 01934 808132 or get in contact below.
This entry was posted in Events