Back
Put marketing back on the agenda, says Purplex MD Andrew Scott
With 35 years in the window industry, renowned industry consultant Andrew Scott has seen the glazing landscape undergo many changes. Here, the Managing Director of  Purplex discusses why now is the time for ambitious businesses to align their marketing activity by working with just one agency. He also explains why Purplex has invested £1.4m to support the window industry.
Reputations have been built and lost during the pandemic. Some have pushed forward to take advantage of the increased demand, others have scaled back due to supply and labour problems. When a company like Anglian reports a drop in revenue from £203m to £121m in their latest published accounts, you realise no two companies have handled the situation in the same way.
It's likely the supply chain and labour issues will continue for a few months. However, we're already seeing sales volumes steady. Thankfully, many companies are now looking at their future plans in what will be a very different landscape.
As we emerge from this uncertain period, it's more important than ever that companies put marketing back on the agenda. It's time for businesses to focus on their brand and reputation, and align sales, operations and marketing under one clear strategy.
The historical marketing approach
Historically, companies have worked with multiple agencies to deliver their marketing strategy. One agency for PR, another for web design and another for digital marketing or social media.
Taking this approach may have worked in the past, but now is the time for change. This year, companies must look to 'converge' their marketing activity in order to produce quality content that will reach a wider audience.
Convergence marketing, as it is known, is a method where companies create integrated, consistent and clear messaging across all media platforms. This helps to build brand awareness and cultivate a clear voice for your business. The most effective way to do this is by working with one agency. One marketing hub can own the marketing strategy and drive the business to new heights.
As a fully integrated marketing agency, Purplex is designed to do just this.
The next generation of marketing
For their marketing activity to have a greater impact, companies should consider scrapping the historical way of working. Instead, work with one organisation that can craft a holistic marketing strategy and deliver consistent results.
Purplex is well placed for the changes ahead. We're here to support our customers as we enter this next generation of marketing.
Investing at Purplex
At Purplex, 2021 was a year of investment. We were determined to support our customers through a difficult period and prepare for the years ahead.
This investment includes a £1.4m new office acquisition. Refurbished in just over 12 months, we created a state-of-the-art marketing and technology centre with 15,000 square feet of space and cutting-edge equipment.
While other agencies cut back, we chose to push forward. We've recruited, trained and developed over 30 new staff, who join an experienced marketing team with decades of window industry knowledge and experience.
We are now well-placed to move rapidly and help our customers achieve their business and marketing goals. There are few agencies as ready as us to meet the challenges of this increasingly digital world. We have the resources, knowledge and technology to lead your business into the future.
It's time to build.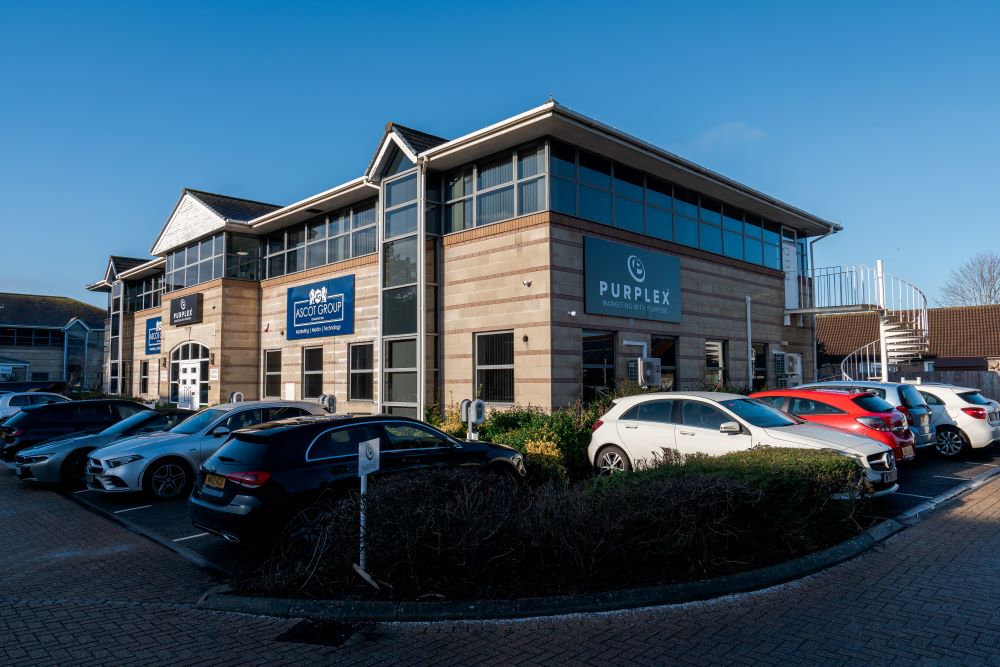 Digital marketing for the built environment and home improvements sector
Purplex are a full-service digital marketing agency dedicated to delivering results for your business. To find out how we can take your brand to the next level, please get in touch.
This entry was posted in Digital Marketing