Back
Six of the best for Reddish Joinery
Reddish Joinery, one of the North West's most respected home improvement companies has recently celebrated six years with Purplex Marketing.
The family-run business has been working with the leading full-service marketing agency since 2014 and in that time has increased sales across its whole portfolio as a result, especially it's high-end timber products.
Beginning with a new website build and branding, Purplex then deployed a continuous online marketing lead generation strategy consisting of Paid Advertising on Google, Search Engine Optimisation (SEO), Content Marketing and Social Media Management to position the Reddish website as the hub of all marketing activity. Purplex have also supported Reddish Joinery with various creative projects such as company literature and video production.
Lee Parrott, Managing Director of Reddish Joinery, said: "Joining with Purplex has been one of the best business decisions we've ever made. Nobody really understood our business before but the Purplex team were highly professional from the start and that hasn't changed since the very beginning.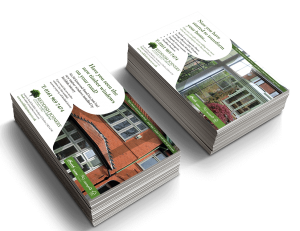 "Purplex understand the value of a strong brand and know how to generate leads around it for the best return on investment. They are continuously driving high quality enquiries to the business month-on-month."
This year marks 53 years in business for the Stockport-based company, and Purplex's MD Andrew Scott said: "Being in business for 53 years really does speak for itself and it's an achievement that has only bee possible through Reddish's passion for quality craftsmanship and a commitment to always expanding and improving its product range. We're looking forward to supporting them for many years to come to help them achieve even more success."
Purplex Marketing was founded in 2004 by Andrew Scott, one of Britain's leading marketing experts. Andrew has acquired, built, and sold several successful businesses in the industry, including manufacturers, distributors, and retail businesses. Since its establishment, Purplex has grown by at least 34% every year and now boasts a large clientele of customers located throughout the UK and Europe.
For more information, visit www.purplexmarketing.com or call 01934 808132.
This entry was posted in Digital Marketing, Lead Generation, Marketing Strategy, PR, Purplex News