Back
Specialist marketing consultancy rewarded for best practice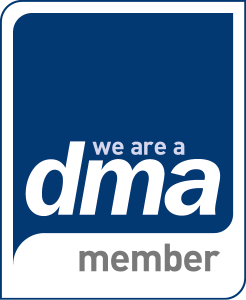 Following a rigorous audit process, Purplex have been rewarded with one of the highest marketing accolades around, becoming approved members of the Direct Marketing Association (DMA).
Becoming a DMA member requires a rigorous process of assessment and a recent audit at its Bristol headquarters was carried out by a DMA Compliance Officer, who said the built environment marketing specialists should be highly commended for their overall marketing best practice.
Andrew Scott, Purplex founder and managing director, comments: "Whether it's investing hundreds of thousands of pounds to lead the video and online revolution or building a data and marketing infrastructure that is recognised by the highest direct marketing authority, Purplex is about ensuring it has the best operations and infrastructure possible.
"Being granted DMA membership is reward for this approach and further highlights our position as an industry leading marketing agency."
Membership is only available to companies that demonstrate the highest professional standards; and the DMA represents and regulates companies involved in database marketing and manages the government's legal preference services (TPS, CTPS, FTS and MPS).
Purplex launched in 2004 and is one of the largest marketing agencies in the construction industry, with 50 staff specialising in PR, branding and design, web development, digital marketing and video. The firm has grown 57% every year since its inception and has clients across the UK, Europe and North America. Purplex is also a Google accredited partner.
This entry was posted in Digital Marketing, PR, Purplex News