Back
The importance of Content Marketing in the Construction Industry

Alex Bennett, Marketing Manager at Purplex, discusses the importance of content marketing and how it can be utilised for your business.
Over the last decade there has been a dramatic change in the way in which traditional businesses have embraced more modern ways of promoting brand messages. As more marketing opportunities unfold for businesses in the construction industry, it is essential to stay ahead of the curve and embrace more controversial and innovative marketing methods.
Content marketing has a number of benefits that ensure you reach your intended audience. With the variety of digital channels and opportunities to consume content, it is essential to approach your customers differently.
Now, more than ever, the power is in the hands of the consumer. They are bombarded by different communication methods from both your business, and your competitors and can easily switch from one to the other with just a simple scroll on Google. We have to start to understand that less is more and instead of simply selling, we must add value to consumers' day-to-day business.
So, what are the benefits of content marketing for the construction industry?
Get noticed online
A website with well written, relevant content enables articles and ideas to travel further online. Fresh and unique content is valued by Google and will not only help your ranking performance but create new ways to be found on search engines. Including long-tail keywords and answering the questions the public want answering can make a big impact on your rankings and boost traffic.
To stay ahead of your competition, keep your articles and blogs topical. Raise opinions and encourage debates to enable industry leaders and influencers to distribute and share your content.
Create more business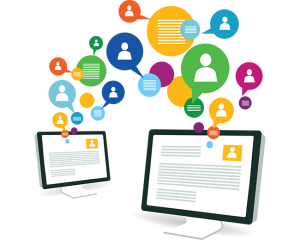 Your content should aim to engage, educate and offer some kind of value to your potential readers. Don't try and include a long-winded sales pitch. Finding value in your content can be the first step in converting a reader into a potential customer. You should be able to show your knowledge of a specific subject without using a selling technique. Implementing and understanding your own sales funnel will help every nuance of your business target the right customer. With potential customers, having more touch points throughout the customer journey will build a stronger relationship. It is important to increase your online exposure, and not just by upping the number of repetitive adverts you push. Think content!
Build your reputation
Your content is the first point of contact for any potential customer. To build a strong reputation you need to add value, insight and aim to feature in credible and relevant magazines, websites and publications. Building or changing a potential customers perception of your business can start with meaningful content. Think leadership and expertise articles highlighting your position in the industry. After all, standing out amongst the clutter will put you ahead of your competition.
Improve customer relations
Tracking the engagement with your content can provide useful insights into customer behaviours. The range of content can also showcase your ability to adapt to the audience. Include spokespeople who are looked to in your industry, comment on other articles and encourage link backs to your own content. By improving your content to increase engagement you will be benefitting the sites ranking efforts.
Your time better spent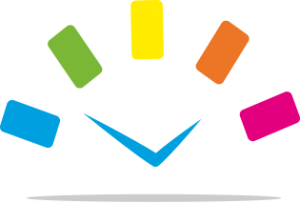 Often content will cost you nothing but time. However, creating interesting, relevant and unique content takes time – and a lot of it. It takes more than one blog to build on the point listed above. However, you can spend your time creating one substantial and important piece of content that you can utilise for a long period of time, and across multiple channels, something described as 'evergreen content'.
With online blogs and articles, you can also keep track on what works well and what doesn't. Measuring KPI's of what you produce and promoting your content on social media, for example, will help drive traffic to your website.

With online content being consumed by both humans and crawl bots, it's important to consider how to maximise the success using tactics like click bait titles and best use of H-tags.
Here at Purplex, we understand SEO and our experts can produce the content to get your business noticed. For more information, call 01934 808132 or get in contact below.
This entry was posted in Digital Marketing