Back
Top 4 ways to drive website conversions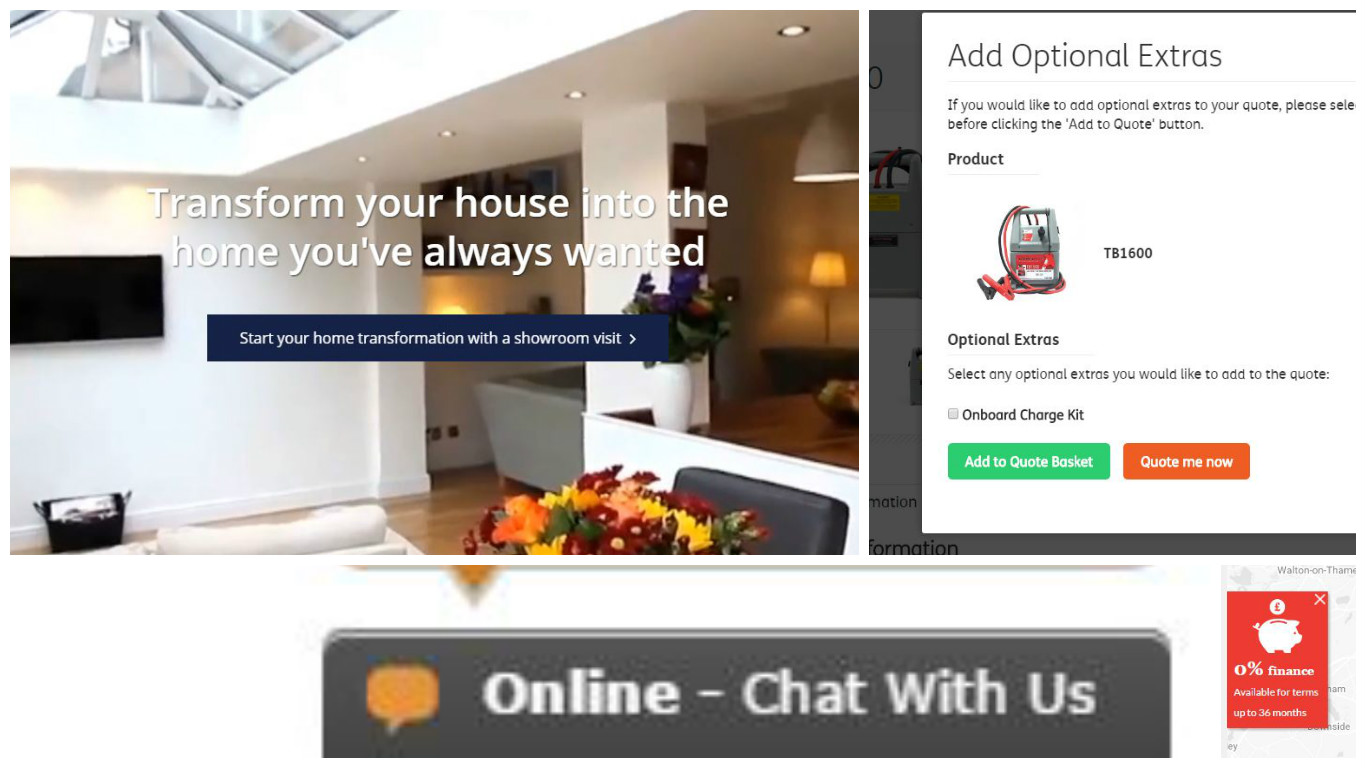 There is no point spending time and money getting people to your website if potential customers do not enquire about your services or products.
At Purplex, we can help with driving website conversions, as well as enhancing the whole user experience of your website.
Read on to find out the innovative features we have incorporated in to our portfolio of websites this year, to help you increase the number of enquiries through your site.
Auto-play video
A great way to drive website conversions is to utilise the power of video, especially auto-play videos. An auto-play video is more engaging than text as it keeps the user intrigued to stay on the website. Essentially and statistically, a video, in particularly an auto-play video, is regarded as being a stronger advertisement than still, static images.
We have recently incorporated an auto-play video onto the Crystal Living website. The video automatically plays every time a user accesses the website. Some of the benefits of incorporating an auto-play video into a website is it can instantly demonstrate what the company does, or can, offer its customers.
According to a recent survey carried out by ComScore, 64% of users are more likely to buy a product online after watching a video.
Fixed call-to-action
Another example of an innovative feature, as used on the Albion Windows website, as well as in our other recent web design projects, is the fixed call-to-action. This is a distinct feature positioned on the website scroll bar.
Fixed call-to-actions are programmed to follow the user around the website whenever they scroll down (or vice versa) on the website. Call-to-actions are becoming ever popular nowadays on websites as it instantly grabs the user's attention, meaning there is added chance of the user clicking on the feature.
Call-to-actions can be used for a variety of aspects such as to promote, instruct, or engage website visitors.
Online quote
We have also incorporated an 'online quote' facility onto the Powervamp website, whereby users can choose which item, or items, they wish to purchase or receive a quote for.
The aim of the 'online quote' facility is for the end-user to be able to obtain a quote which is sent to them via email. The basis of the 'online quote' facility is essentially an interactive and more advanced contact form which contains a range of radio buttons and drop-down menus etc.
The 'online quote' facility is regarded as being a very useful tool to gain new customers and clients. It provides improved customer understanding of the type of products a company offers, which in turn can streamline the sales process.
Live chat
Another innovative feature, again used on the Powervamp website, is the ability to incorporate a live chat facility.
This allows end-users to instantly communicate with the company by typing their question or query in the message box.
The live chat facility brings an instant response and can help to speed up the sales process.
Full service marketing
At Purplex, we work with businesses operating in the construction, glazing and home improvement sector – successfully increasing their website conversions.
With a dedicated team of over 50 specialists, we can successfully connect you with your audience and drive them to your website through select search engine marketing, email marketing and social media.
For more information, call us on 01934 808132 or send us a message here.
This entry was posted in Digital Marketing, PR, Purplex News