Back
Turkington Windows sees leads soar thanks to Purplex-built website
One of Northern Ireland's biggest and most respected installers, Turkington Windows has developed an enviable reputation for quick lead times, quality workmanship and exceptional product choice.
Last year, however, Turkington's management team decided they needed help with their marketing. They'd built an incredible business with everything going for it – but they wanted expert assistance to take things to the next level.
That's when Turkington called Purplex – the industry's go-to full-service marketing agency, staffed by forty-plus experts in everything from video production to SEO.
Turkington's were unhappy with their existing website – old, generic and not specifically focused on either of the company's retail or commercial arms.  After consulting Turkington about its key business objectives, Purplex set about constructing a fully optimised, fully responsive best-in-class customer-focused website.
The mistake many web companies make is designing flashy, stylish websites, and then putting next to no information on them. But Google likes content – websites packed with news, articles, and useful information.
With that in mind, Purplex drew up a content strategy, tailored to Turkington's products, services and target audience. The Purplex team of in-house copywriters, industry experts with an extensive knowledge of glass, glazing and the wider construction industry, produced blogs, news stories, advice articles, white papers, opinion pieces and more.
Then Purplex's Google-certified digital team worked its SEO magic. The Turkington site was optimised for key word density, key word relevance and anchor text – and then advertised to the desired target audience through a Purplex-managed pay-per-click campaign.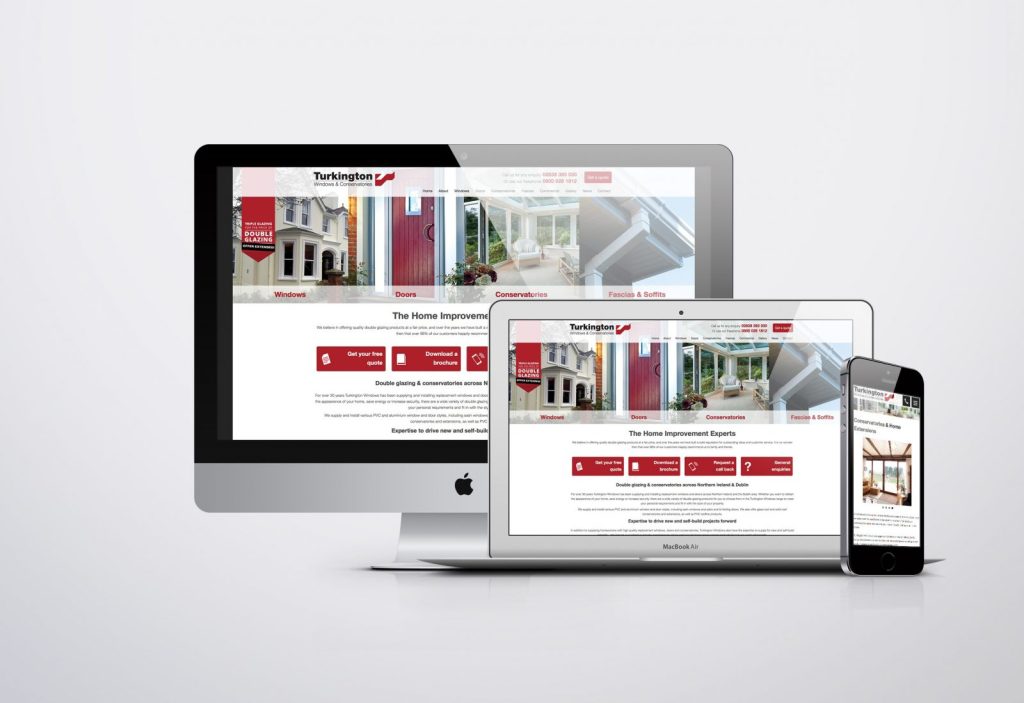 The results were spectacular, as Turkington sales & marketing manager Cary Hindman attests: "It's a bit of a leap of faith employing a new agency for such an important project, but we'd obviously looked into Purplex quite extensively before making our decision.  When the new website launched, enquiries went through the roof.  We have been hugely impressed with Purplex's approach and the results they have achieved.   We're really looking forward to working with them on other projects in the years ahead."
"Turkington are just the kind of company we want to work with," said Adi Day, Purplex's digital marketing manager. "Offering fantastic products, exceptional customer service, and dominating their sector through hard work and sheer competitiveness. We're delighted by their success. It just shows what an expertly-designed, expertly-executed full-spectrum marketing strategy can do – and the massive benefits that come from doing business with a full-service marketing agency like Purplex."
Check out their new website here – www.turkington-windows.com
This entry was posted in Digital Marketing, Lead Generation, Web Development