Back
Website Jargon Explained
For non-marketers, there are a lot of terms floating about that could be considered website jargon. From CMS to UI Design, we are here to help you understand some tech-terms.
404 Pages
This is an error page that appears on a website if an URL is mistyped or they are trying to view a page that no longer exists.
Above the fold
Originally used when designing newspapers, it refers to anything you can see on a web page before having to scroll down. It's important to have key messages and a menu above the fold to make your website easy to decipher and navigate.
Back-End Development
A back-end developer will specialise in one or more programming languages. They take the design prototypes and write the code to make a website fully functional. They will connect the website with a content management system that let you update and change website content.
Backlinks
Otherwise called inbound links, these are links from another website back to yours. For example, if there is a local news piece on your brand and the newspaper links back to your website – that is a backlink! The better backlinks you have, the more credible your website is in the eyes of search engines, and you will rank higher. It is imperative to include backlinks in your SEO strategy.
Bounce Rate
A website's bounce rate is the number of visitors that leave the site after only viewing that one page.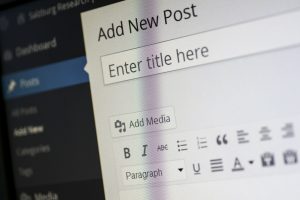 CMS
CMS stands for content management system – it's the platform where you can manage the content of your website. Within these systems, you can publish content, upload images and build new content.
Content
This refers to simply, all the information that is on your website. Websites with more valuable content will perform better in search engine results. Content could be blog posts, regular pages, images, and videos.
Cookies
A cookie is a small text file created by a website that gets stored within a visitors computer. Cookies provide a way for websites to recognize visitors and keep a record of their preferences, such as saving their shopping cart to then send abandoned cart emails.
Domain Name
A domain name is the unique name of your website – It identifies the location of a website on its server. When you access a website, the domain name is translated into an IP address which represents where the website is hosted.
Favicon
Your websites Favicon is the small graphic that appears in the tab of your browser.
Front-End Development
A front-end developer is responsible for writing the code that controls how a website will look and how it interacts when displayed in a browser. Their primary tools are HTML and CSS.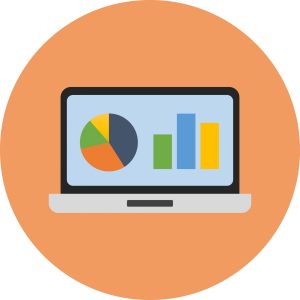 Google Analytics
A fantastic tool, Google Analytics is the most used visitor tracking tool. It provides a lot of information like the number of visitors, how they came across your website and your most popular pages.
H Tags
H tags are used to mark headings on a page. You can use these to help show search engines where the important information is. They are also important to for your website users as it breaks up the content making it easier to read.
Head & Body
All website pages have two main sections, the head, and the body. Everything in the head is not visible to visitors as it is elements such as meta tags, links and tracking pixels. The body contains all visible elements such as text and images.
HTML
HTML stands for Hypertext Markup Language and is used to identify and differentiate elements on a web page such as paragraphs, titles, images, and links.
Infographics
Infographics are images that are usually made up of statistics and graphs, they are a much more interesting way to take a bland research topic and make it more visually appealing.
Internal Links
These are hyperlinks to a page on the same website.
Keywords
Keywords are words and phrases and you are trying to rank for when someone searches for them. For example, we want to be on page one of Google for the term 'glazing industry marketing agency' so this would be one of our keywords.
Meta Data
The data from your website that search engines pull is from your MetaData. This is where Google finds out what your website is all about. It's incredibly important to optimise this as, even though you can't see it, search engines can.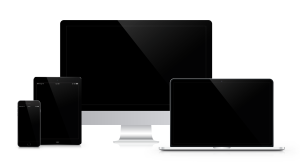 Responsive
A responsive website adapts to the shape of the device it's being accessed on, no matter how big or small it is. Google penalise a website that is not fully mobile-friendly.
SEO
A great example of web jargon – search engine optimisation is the continual process of improving a website's ranking on search engines such as Google. The main aim of SEO is to maximise the visibility of the page on search engine result pages, gaining more organic traffic.
URL
URL stands for a Uniform Resource Locator. It is the file address of a resource on the internet and can represent a web page, an image, a video and more!
UX
UX stands for user experience and describes how easy it is for a visitor to navigate your website. At the end of the day, you want to make it as easy as possible for a visitor to enquire, buy or get in contact.
Web Server
These are used to store, process and deliver web pages. You can purchase your own server to run your website, although many people opt to use servers such as Amazon Web Services because of the cost-saving and added value.
Is your website scaring off potential customers? See how our world-class web team can help you.
This entry was posted in Purplex News