Back
A triumphant return for the Glazing Summit
Back with a bang!
Purplex were delighted and honoured to host the 2021 Glazing Summit last month, in cooperation with our partners at Insight Data. We were amazed as over 400 leaders from across the glazing industry gathered at Edgbaston Stadium, making it the biggest turnout for the event in its history.
After the disappointment of last year's cancellation due to COVID-19, we were thrilled to welcome some of the finest minds in the sector to the stage. Over the course of an action-packed day, we covered the latest developments in the supply chain crisis, the new import and export regulations, mergers and acquisitions, installer welfare, and of course, the most pressing issue of all, sustainability and how the glazing industry can move towards a zero-carbon future.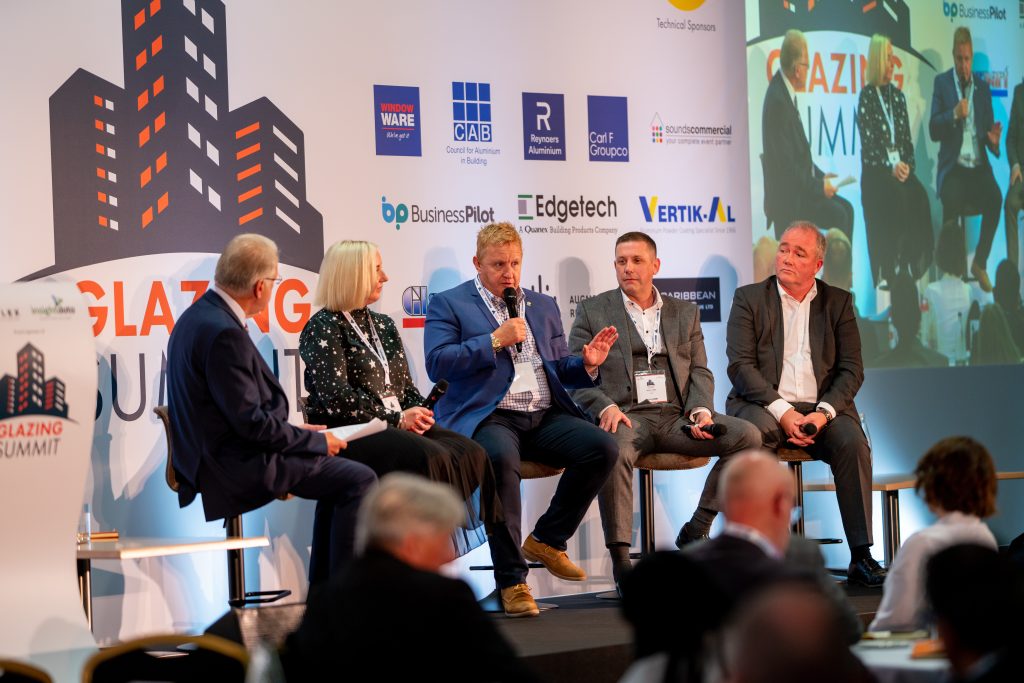 A star-studded line-up of glazing experts
Here are just some of the speakers we were lucky to hear from:
Leandro Peraro of ASSA ABLOY, EMEIA division
Gary Morton, CEO of Central Window Systems
Nathan Barr of ODL Europe
Sam Nuckey of Window Ware
Dean Bradley of Glazpart
John McComb of Reynaers
Mark Gajda of Rehau
Gary Hyem of FRP Corporate Finance
David Borland of the GGF
For our keynote speakers, we received a fascinating insight on the industry's economic outlook from Bloomberg correspondent Greg Perdon. Meanwhile, international business consultant Geoff Burch delivered an exceptional lecture on growth through leadership.
Thoughts from the host
Founder of both Purplex and the Glazing Summit, Andrew Scott felt that the event couldn't have come at a better time.
"This year's Glazing Summit comes at a pivotal moment in the history of our industry," he said.
"After the enormous upheavals of the pandemic, the sector now faces an unprecedented supply chain crisis, a worsening skills shortage, and the huge challenges posed by climate change".
"Navigating these issues will require leadership, vision, and collaboration between every aspect of fenestration".
"That's exactly the sort of open and honest dialogue we designed Glazing Summit to facilitate. After an amazing day in Edgbaston, I'm more optimistic about the future of our sector than ever."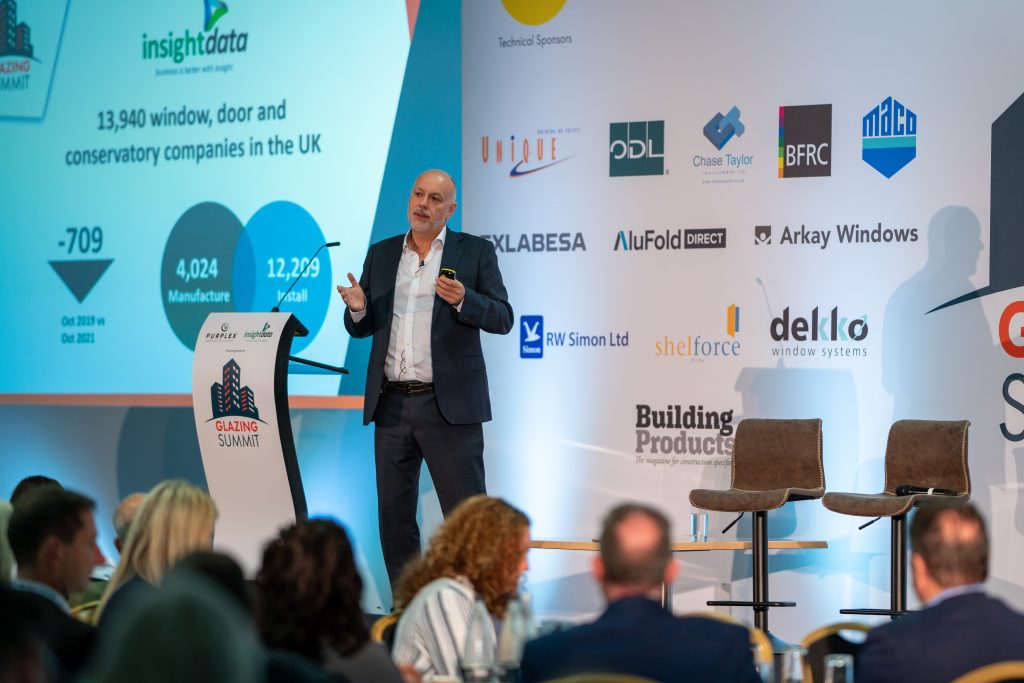 Evening entertainment
But the excitement didn't stop there. After the talks concluded for the day, over 250 attended a fantastic evening dinner. Over great food with great people, critically acclaimed comedian Simon Evans took to the stage to entertain our guests.
A bright future ahead for the glazing industry
Members across our outstanding team attended the event, and were ecstatic to finally be able to meet so many of our clients in person after such a long 18 months of isolation. Such was the success of the event, that we felt compelled to immediately green-light Glazing Summit 2022!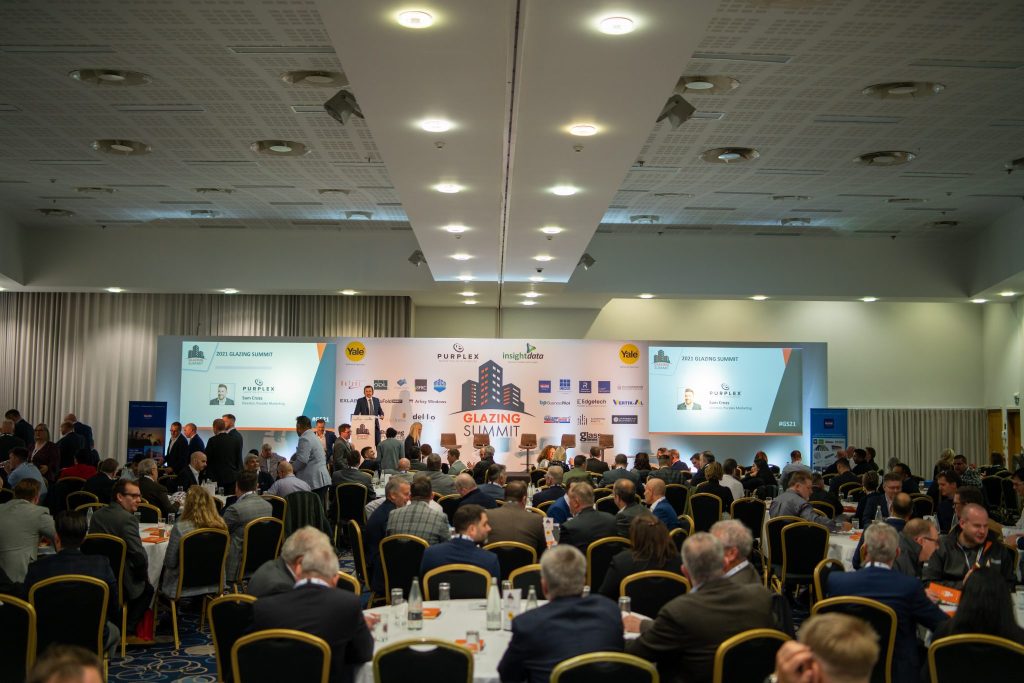 "The industry needs a platform for industry leaders and CEOs to come together to learn, share ideas, thoughts and opinions," added Andrew. "We took things up a notch this year and are looking forward to building on this success next year."
You can register for Glazing Summit 2022 here.
This entry was posted in Events