Back
What would a better click through rate and quality score do for your AdWords campaigns?
The world of online advertisement is a powerful tool. In the same way that direct marketing tactics such as drop cards, brochures, and snail mail have the potential to spread the word about your business' products and services, doing this in the digital world is often reliant on calculated strategies. Content marketing, email newsletters, and of course – Google AdWords campaigns.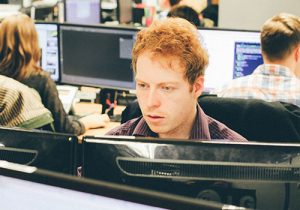 Essential methods to get your services seen online
AdWords is Google's dedicated online advertising platform, used by companies to strategically place search engine ads in front of the relevant audiences. Google wants to serve people up to only the very best websites, websites that features appropriately optimised content likely to secure click through rates (CTRs). The team here at Purplex specialise in getting clients better CTRs and website quality score so as to beat out competitors.
We primarily use AdWords in tandem with another Google service known as Keyword Planner, to successfully place bids that are targeted and focus on the specific areas you want to push. Say you wish to outpace online rivals for the term "uPVC windows" and hope to rank at the top whenever a potential customer in your area searches for it online, Google would usually rank you depending on web content and domain authority. We give this a boost by employing paid advertising campaigns.
Informed campaigns and better web content – The key to online communication
In laymen's terms, a good CTR is one that has the highest percentage of people clicking on a certain ad, and is generally a good method for gauging exactly how enticing a Google ad is while also informing a website's rank. Quality scores are given out of 10, and the higher you are, the cheaper rates will be when it comes to bidding on specific keywords.
Both of these are informed by a strong and effective online web presence, further making any AdWords campaigns much more successful.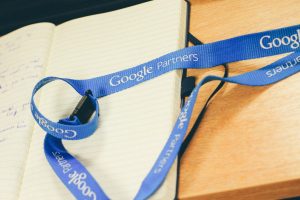 Trust in Purplex as a Google accredited partner to guide your AdWords campaigns
As a Google accredited partner, the marketing professionals at Purplex are well-equipped to better make your content seen on the world's #1 search engine. We regularly liaise with Google themselves and garner key information, producing compelling ads that grab attention, generate clicks, being a powerful method of generating sales and leads online.
For more information on how a better click through rate and quality score can help inform your AdWords campaign, contact us today via phone or online message.
This entry was posted in Lead Generation