Back
Double awards celebration for industry marketing expert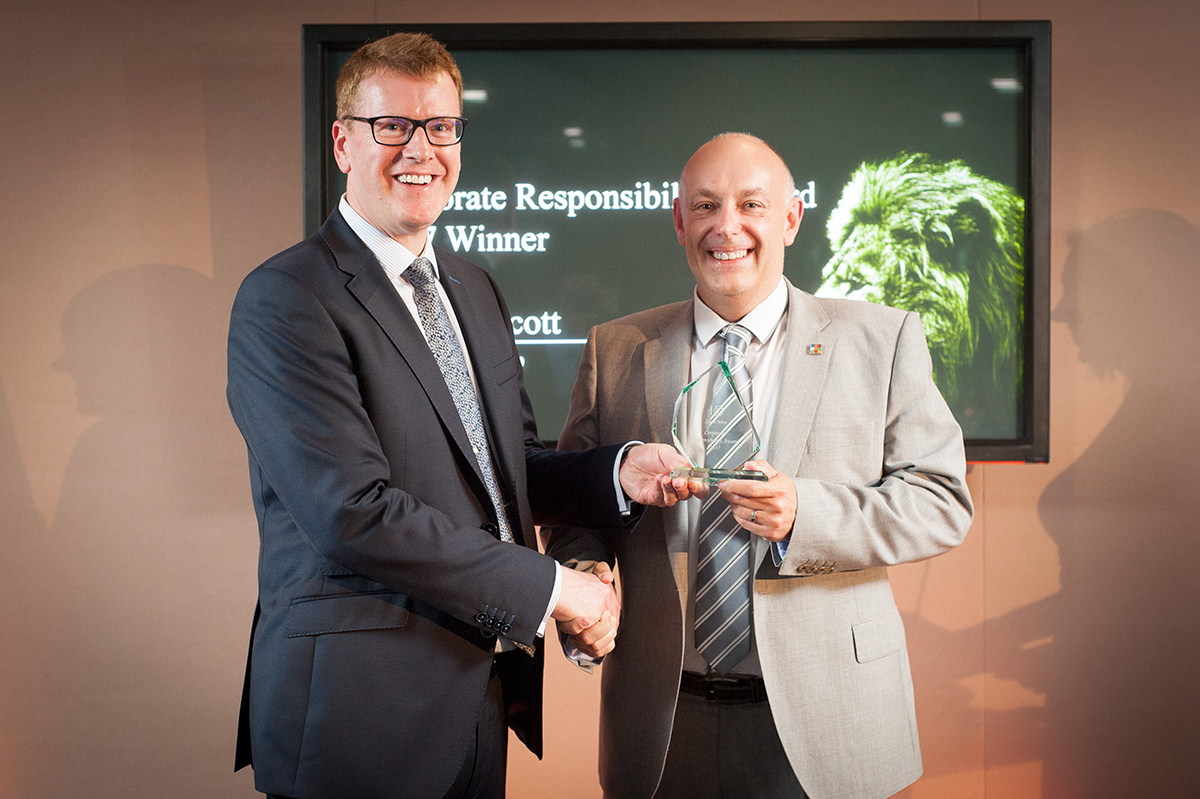 A well-known figure in the glass and glazing industry has scooped arguably the most prestigious business award in the country.
Andrew Scott, Managing Director of Purplex Marketing – recently won at the Institute of Directors (IoD) South West Awards.
Up against the region's leading directors and innovators Andrew won the 'Corporate Social Responsibility' Award and was nominated 'Director of the Year', ahead of hundreds of entrants.
The Awards celebrate the UK's most successful and pioneering directors and IoD Director General Stephen Martin attended the Awards to meet the winners.
He said:
"The UK faces many challenges ahead and I'm delighted we've got such a strong group of Directors leading the way. Congratulations to all of the winners, as they have demonstrated market leading businesses."
Companies from sectors as diverse as tax, product design, defence and recycling were competing across the five categories on the night.
Judges said that Andrew won the corporate social responsibility award due to his standout commitment to developing his staff and long-standing work to support local communities.
He comments:
"Yes, business is about revenue and profits, but a sustainable business is also about re-investing in your people and the community you serve. This is now part of our culture and central to our future growth plans. We set out to be a world-class company and our continued growth reflects this."
Andrew started his career in the glazing industry in 1987, working with fabricators, installers and glass companies, and later went on to build a number of high profile companies including Cambrian Windows, which grew from £1m to £12 annual turnover in 48 months.
He trained at Cranfield Business School specialising in marketing, business growth and later corporate finance.
This entry was posted in Purplex News