Back
Why home improvement marketing is essential during economic uncertainty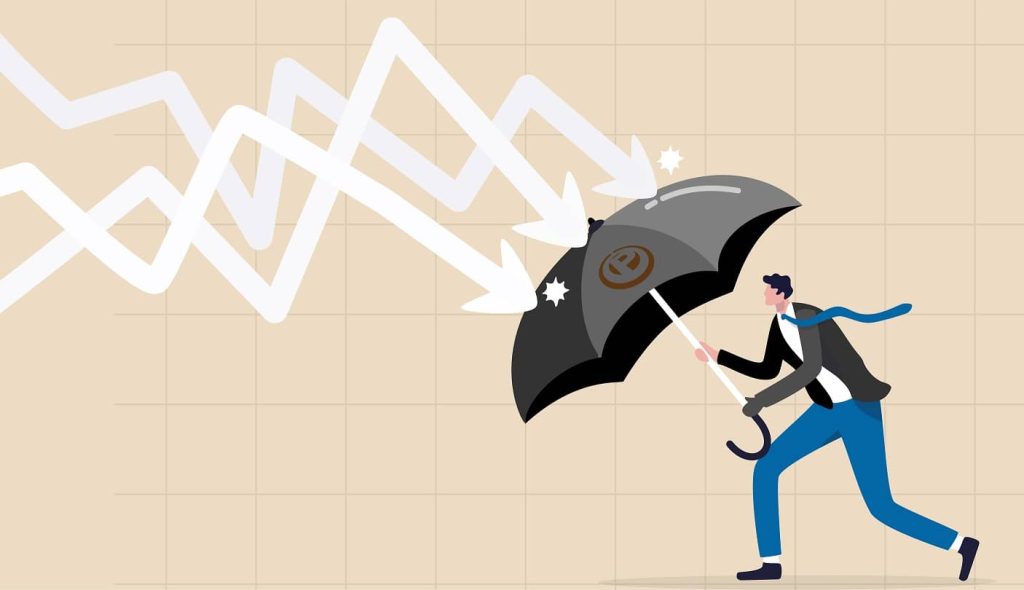 During and after the Covid-19 pandemic, the home improvement market boomed. As a result, lots of companies expanded, taking on bigger premises, spending more money on new equipment and facilities as well as recruiting more people to keep up with increased demand.
But as we embark on 2023, the market has slowed meaning some home improvement businesses will be heavily leveraged with high levels of borrowing at a time when markets are cooling and the interest rate to borrow has increased.
Home improvement companies also still find themselves tackling ongoing supply chain issues and dealing with the fallout from the pandemic. Business owners are under immense pressure and feel more stressed than ever.
While things are a little uncertain, it's not all doom and gloom. We believe there are lots of opportunities for ambitious business owners and 2023 could be the year to turn things around.
Home improvement companies can perform even in times of economic uncertainty and in this blog we explore how.
Why you should invest in home improvement marketing
The Covid-19 pandemic caused an artificial boom in the market which meant, for the last two years, home improvement companies no longer needed to invest in their sales and marketing. But, in order to survive and thrive in these challenging times, businesses must once again have a comprehensive sales and marketing strategy.
In times of uncertainty and when budgets are strained, home improvement businesses can easily be tempted to press pause on their marketing activity and then resume when things feel more stable. However, cutting marketing spend can do more harm than good.
Without marketing, a company will lose visibility which will inevitably create opportunities for competitors to swoop in and take the lead in the market.
Recession trends show that marketing is crucial to a home improvement company's success so should be part of their business growth strategy, even during an economic downturn.
When markets get tough, companies should invest more in marketing not less.
It's guaranteed people will gravitate towards a brand they know and trust so continuing to push their brand to the forefront of their target audience will mean they'll be the top choice when people are ready to start spending again.
Home improvement marketing is guaranteed to help boost consumer confidence during uncertain economic times. What's more, it will generate a steady stream of leads and new customers.
Essential home improvement marketing services
As we said above, home improvement marketing is essential for companies even during difficult times. Although it's tempting to stop your marketing activity, from increasing visibility and improving brand awareness, the benefits outweigh the cons.
Without a doubt, the home improvement companies that invest during economic uncertainty, placing their foot firmly on the marketing accelerator will no doubt come out stronger on the other side.
But when it comes to developing a comprehensive marketing strategy it can be tricky to know which marketing methods to use to get the best results.
Digital marketing methods like social media marketing, home improvement search engine optimisation (SEO) and Pay-Per-Click (PPC) are great ways to improve your online presence. From helping your company to rank higher in search engines (like Google) to strengthening brand engagement through social media, every digital marketing tactic is proven to generate quality leads and increase your revenue.
Another marketing technique that has become increasingly popular in recent years is video. Producing high-quality video content is an incredibly powerful technique that will cut through the noise and grab your prospect's attention.
Public relations (PR) should also form part of a home improvement company's marketing mix. This more traditional method should include a strategic blend of articles, awards, and editorial coverage to raise your profile, build your reputation and give you an edge over your competitors.
Whichever marketing method you'd like to focus on, make sure to partner with a dedicated home improvement marketing agency that can do all the hard work for you to guarantee fantastic results.
In our experience, we've found that home improvement companies often work with multiple marketing agencies to deliver their marketing activity, but this comes with its challenges. Not only could business owners face the risk of paying more than they should, they could also struggle to align each individual marketing service.
One of the most effective ways to get the best results from any marketing activity is to create one clear strategy and working with a full-service marketing agency is the best way to do this.
Home improvement marketing specialists
At Purplex, we provide all marketing services under one roof. From SEO, web design, PPC advertising, social media, public relations, graphic design, video production, and email marketing, the team of marketers create comprehensive campaigns designed with lead generation in mind.
With years of experience and a great understanding of the home improvement industry, our team of experts is always on-hand to create and execute a sales and marketing strategy that will drive your business to new heights this year. In fact, more recently, we've noticed a sharp increase in demand for companies keen to get their brand back out into the market and, we're in the process of devising a range of strategies for our clients ready to kickstart 2023.
As we start a new year, the market is down in the home improvement industry which we predict is likely to cause some challenges for many business owners. So, contact us today to find out how we can work with you to develop a comprehensive marketing strategy for your home improvement company that will increase your visibility and help you to reach more prospects.
Related posts