Back
6 reasons why Email Marketing is the most effective direct marketing channel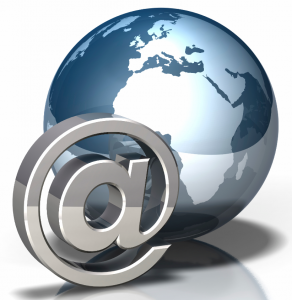 Two recent surveys undertaken by the Chartered Institute of Marketing and Econsultancy have shown that email marketing is a very powerful form of marketing. In fact so significant, it is seen, as the most effective form of direct marketing.
Here at Purplex we are great advocates of email marketing, we continually help our clients with their lead generation through various marketing activities especially email. Kurt Greatrex – Sales Director Dekko comments:
"To get over 100 leads is a fantastic response. We've turned many of these into actual orders, giving us a massive return on investment"
Whether you're a business owner, sales manager or marketing professional you should be reviewing your lead generation tactics for new business and continually challenging your marketing activities. If you're not using email marketing or it's not performing as well as you think it should, talk to Purplex to find out how you can maximise the effectiveness of email.
We've come up with our list of reasons why Email Excels:
Cost Effective – Against more traditional marketing tactics such as direct mail or print adverts email is very cost effective and overall email provides a really good ROI
Highly targeted – Providing you've got good data, you can be very specific as to who your message is sent to and how you talk to them
Easy to access the ROI – Sophisticated email software tracks; open rates, click through rates, leads and online sales
Permission based – People can opt out and opt in to receive your communications. You only target the people that count and with preference centres you can allow your recipients to pick what content they receive and how often
Split Testing – You can work out the best email title or creative design of your email by split testing your campaign before sending out the main batch
The New Inbox – Email isn't just on your PC accessed at your desk anymore. Smart phones enable us to pick up our emails anytime and anywhere.
The team at Purplex use cutting edge email software which ensures a high delivery rate. Emails are tested against Email Service Providers (ESPs) to ensure our clients emails render correctly in their recipients inboxes be it Outlook, Gmail, Yahoo etc. Since 50% of emails are now accessed on mobile devices we design emails that work on mobile phones and tablets in order to maximise their impact.
Email is a highly effective method for lead nurturing so we recommend that your website enquiry forms or sign up forms utilise triggered campaigns. So once someone has made initial contact with you, you can start to send out a campaign of emails, promoting your brand and why you should be the obvious choice for your products.
With 10 years marketing experience Purplex are experts at writing email copy that stands out. Talk to Purplex to find out how we can help with your email marketing.
This entry was posted in Digital Marketing