Back
Annual conference rounds off exceptional year for Purplex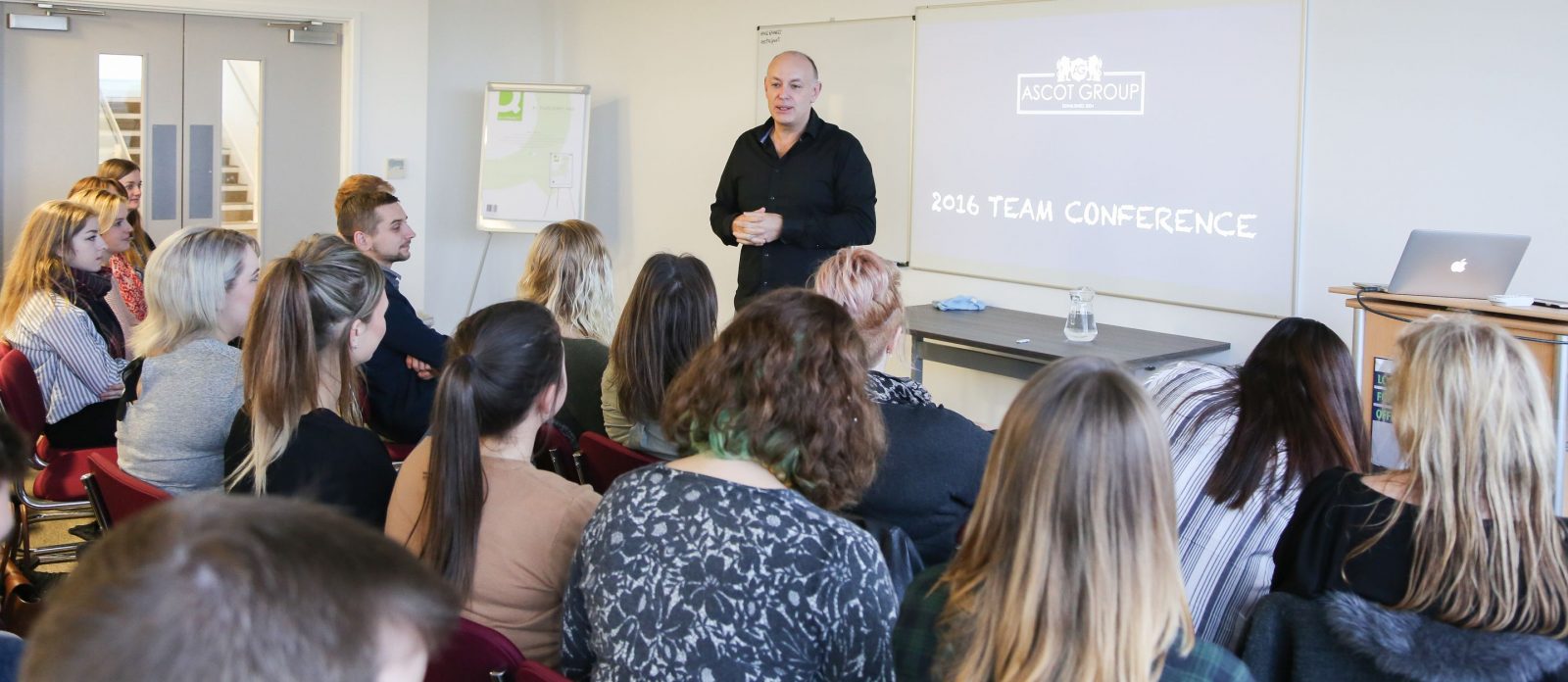 54 Purplex employees recently celebrated another excellent year of growth at the annual staff conference.
Held at The Hive in Weston-Super-Mare, the conference saw managing director Andrew Scott outline the business strategy for coming 12 months, announcing plans to scale up and invest in new resources, technology and training.
Andrew also presented awards to employees who have made a real difference in 2016, with categories such as 'Best Newcomer', 'Most Improved' and the coveted 'Employee of the Year.'
Andrew commented: "2016 was a massive year for Purplex – we moved into new offices, landed major new clients and expanded the team – so the conference was a great opportunity to get everyone together and review our successes over the last 12 months.
Marketing is constantly evolving, and the board of directors discussed some of the new areas we will be focusing on in 2017. It was a brilliant day and everyone came away really fired up for next year."
This entry was posted in Marketing Strategy, Purplex News