Back
Global distributor sees 'complex' website go live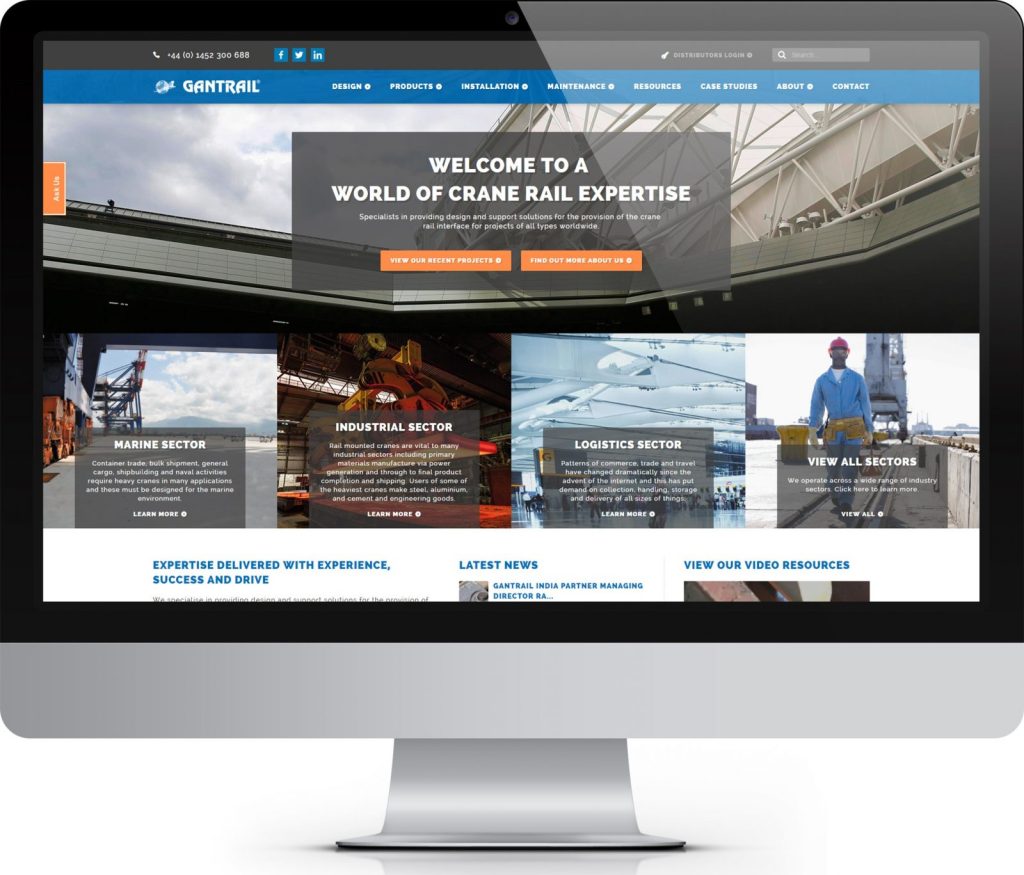 A GLOBAL supplier of specialist crane rail solutions has seen its brand new website go live following a three month project that included workshops, design and build.
Gantry Railing Ltd (Gantrail) operate across the world and deliver crane rail solutions for a number of specialist and high-profile projects and customers.
Based in Gloucester, the company appointed specialist construction marketing agency Purplex to manage the build and delivery of a brand new website.
A complex project due to the size of the company, its niche product portfolio and footprint abroad; Purplex set up a user experience workshop and customer profiling session to ensure the tone of the website was relevant to its multiple audiences.
Vicky Francis, Operations Manager at Purplex, comments: "This was very much a collaborative project and required a high-level of expertise both in web design and build but also knowledge of Gantrail's products and target market. The whole digital and web team at Purplex was utilised in the building of this website – which is best in class.
This wouldn't have been a project that any agency could have carried out and we're delighted it's live and already generating positive results for Gantrail."
Malcolm Trigg, Managing Director at Gantrail, comments: "Gantrail has a trusted reputation across the globe and we're the number one at what we do. It was a highly technical and specialist web project that required an agency that was at the top of their game; and had the infrastructure, resources and expertise to meet our requirements.
The project also had to be delivered as a collaboration and right from the word go Purplex delivered to the very highest standards."
Purplex launched in 2004 and is one of the largest marketing agencies in the construction industry, with 50 staff specialising in PR, branding and design, web development, digital marketing and video. The firm has grown 57% every year since its inception and has clients across the UK, Europe and North America. Purplex is also a Google accredited partner.
For more information, call Purplex on 01934 808132.
This entry was posted in Purplex News