Back
Home Improvement Companies to get the Purplex Advantage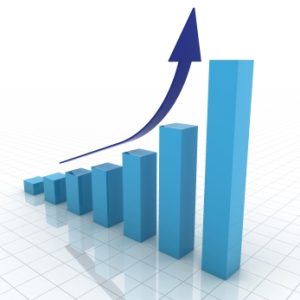 Marketing agency Purplex has a number of clients operating in the home improvement industry. Following research and discussions with major suppliers in the sector the company has now launched a specialist division, aimed at helping local and regional home improvement companies and retailers take advantage of the upsurge in the economy and increase in consumer spending.
Andrew Scott, Managing Director of Purplex explains; "The new service, Purplex Advantage, gives ambitious, forward-thinking companies the resources and tools to dominate their local market. This is not a marketing support package, it is a team of 30 marketing professionals focused on helping a select number of companies achieve serious growth."
With Purplex Advantage, companies have a dedicated marketing manager headed by senior Account Manager Sam Cross and backed by the huge resources of a national marketing agency, who work with them to develop and implement a marketing strategy. "Having your own marketing manager who visits you regularly, gets to know your business and customers, and manages your marketing activity on a regular basis can literally transform your company and leave your competitors spinning" says Andrew.
The service covers every aspect of marketing; showroom design and point-of-sale rebranding, traditional advertising, web and online lead generation, events and shows, and customer referral schemes. As a full-service marketing agency Purplex embrace the latest marketing technologies and the company has a dedicated digital team specialising in web design, search engine optimisation (SEO), online advertising and social media.
Andrew believes the key to long-term, profitable growth is an integrated marketing approach. "Naturally we have seen a big shift towards online and social media, after all Facebook has doubled its number of advertisers in the last year to over one million, and Purplex set up and manage Google, Facebook and other online advertising campaigns using clever technology such as re-marketing, phone tracking and location-based marketing for mobile phones. But it is equally important to get the basics right, such as point-of-sale literature and showroom branding."
Purplex Advantage is aimed at ambitious local and regional home improvement companies, retailers and other consumer-facing firms who want to grow and take control of their own destiny, and the service is only offered to a limited number of companies on an exclusive UK territory basis. The focus is on building strong brands, lead generation and creating real growth and as such Advantage isn't available to two directly competing companies.
For more information contact Purplex Marketing on 01934 808132 or use the contact form.
This entry was posted in Purplex News