Back
Online Marketing Predictions for 2014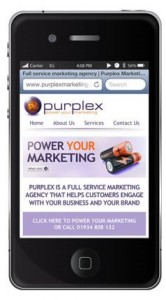 Web and digital marketing is set to pack a bigger punch than ever in 2014, but businesses will need to be match fit in order to make big gains in the web arena. Adi Day, Group Marketing Manager at Purplex Marketing outlines the key changes to look out for.
Targeted Lead Generation
Finding the right audience to promote your products or services using online marketing has never been easier. With 86% of UK adults now online, paid-for advertising such as Google Adwords allows you to be top of search engines for your products and services, while more advanced techniques such as remarketing helps you re-target people who have previously visited your website. The big three social media channels (Facebook, Twitter and LinkedIn) all now allow businesses to provide highly targeted messages based on their prospects demographics and preferences.
Don't ignore email marketing. With the rise of smartphones and tablets more people than ever now access email on their mobile devices and 2014 will see an explosion of sophisticated email marketing using intelligent, triggered campaigns off the back of completed web forms and online actions.  Personalised, targeted and relevant email marketing can see your response rates and customer engagement rocket.
Online Content Marketing
SEO companies have had a bad press and it's not surprising why. Following a number of major changes to its algorithms in 2013 many Search Engine Optimisation (SEO) tactics have been canned by Google. The search engine is now focused on rewarding high quality, relevant and valuable content and as a result websites that share rich, useful information are now ranking top of Google. SEO has been replaced with Content Marketing.
Companies should produce unique, original content that helps their customers and prospects, providing solutions to their needs – leading them to make educated purchases. Great content will also encourage your visitors to share online using social media and links, and this is a key driver for search engines like Google who place emphasis on shared content as a measure of how it ranks web pages.
Think Mobile Marketing
53% of all search engine traffic is now via a mobile device. For 2014 add 'mobile marketing' to your list of 'To Do's.' Be sure your website design and content are mobile optimised and ensure contact forms, enquiry forms and e-commerce portals are mobile-friendly. Google has also jumped on the rise of mobile search and rewards websites that are mobile-friendly with higher search engine rankings than those that fail to cater for mobiles. 2014 will continue to see an explosion of mobile Apps, while proximity marketing – using location data from mobile phones, will see the emergence of localised, targeted advertising.
Times are changing and companies need to evolve and adapt their online marketing and digital strategy to stay ahead of the curve.  Targeted lead generation, content marketing and focus on mobile will drive visitors to your website, customers to your business and profits to your bottom line. Those that embrace these new marketing channels will continue to reap enormous rewards.
To find out more about Purplex or to request a free, no-obligation marketing meeting, use our enquiry form or call 01934 808132.
This entry was posted in Digital Marketing