Back
Majestic Designs marks 18% growth by re-investing in machinery and marketing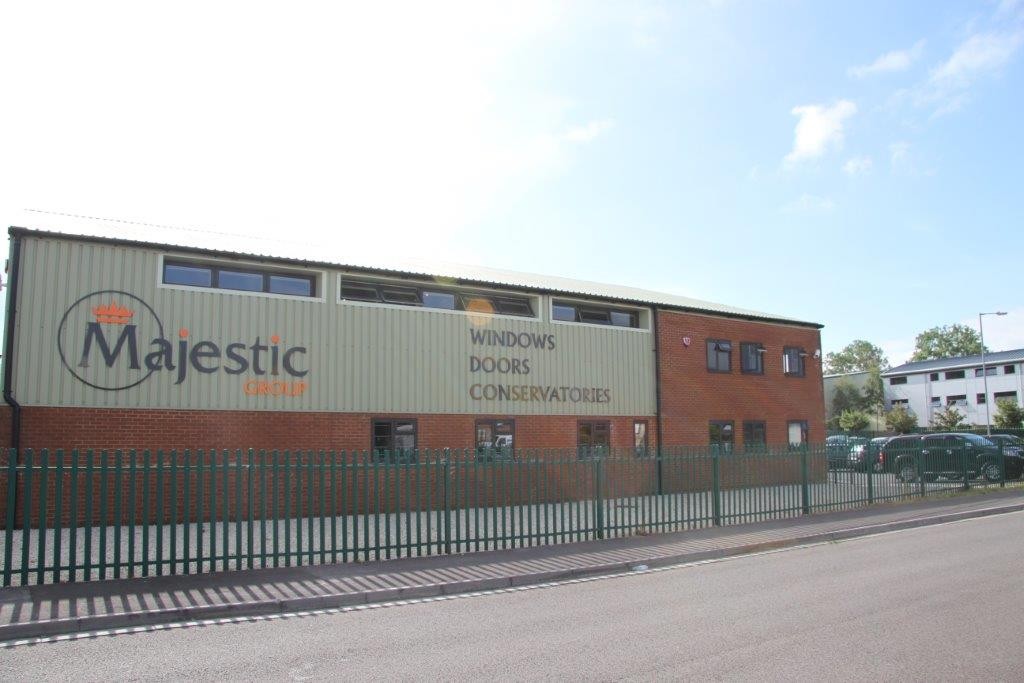 Purplex client, Majestic Designs, are celebrating their sustained growth by extensive reinvestment into their business. The Cheddar based home improvement company have seen 18% year on year growth. This has enabled them to expand their workforce across all their departments as well as their vehicle fleet. Physical expansion is also on the cards with an extra 2,000 square foot mezzanine floor planned for their factory.
Expanding their product range and workforce
This spring, a six-figure investment will also see new machinery introduced to the factory. This will be provided by Promac, the UK based market leaders in the supply of uPVC and glass machinery. These improvements will allow them to concentrate on their plans to develop their business further afield.
This growth has also allowed Majestic Designs to develop their product range. They now offer the renowned composite door brand Endurance as well as improving their range of energy efficient windows. Previously the highest Window Energy Rating they offered was A+11. This has now increased to A+14 as standard, giving homeowners more effective heat retention and insulation for their homes.
Effective marketing for the digital age
Marketing has been a driving force in Majestic's success and they have been working with Purplex for about three years now. Along with a continually updated website, they've also had successful content and SEO strategies created. A new contract has just been signed which focuses on online and digital marketing, video production, SEO and PPC. Adi Day, Head of Digital, commented: "We are extremely pleased with our partnership with Majestic Designs. To see their recent growth is further validation in the importance and effect of digital marketing."
Steve Harris, Managing Director at Majestic Designs, commented: "Our work with Purplex over the last few years has enabled us to welcome in a lot of positive changes in our business. The results we've had so far have been impressive and we look forward to seeing where this new contract takes us."
This entry was posted in Digital Marketing, Purplex News