Back
Purplex MD in £100k Charity Rally Event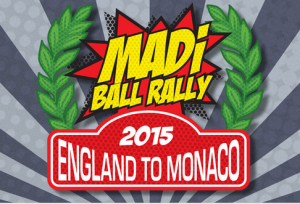 Andrew Scott, MD of Purplex Marketing will be taking part in a cross country charity rally next year in support of MADi Fundraising. MADi Fundraising has been set up by Gareth Mobley, Dan Gill and Leon Day to help raise money for various charities.
MADi's charity for this year is the Anthony Nolan Trust, the UK's blood cancer charity and bone marrow register. A charity which matches amazing individuals willing to donate stem cells or bone marrow, required for lifesaving transplant operations. The Anthony Nolan Trust are funded by charitable donations and require vital financial support to help add more people to their donor register and conduct medical research.
MADi plan to raise £100k for the Anthony Nolan Trust through the 2015 MADi Ball Rally. The event will consist of 20 cars, one of which will be driven by Purplex's own Andrew Scott. Andrew comments:
"I have a passion for charitable work and sports cars, which makes this fund raising event both a highly worthwhile cause and a fun profile raising event; for the excellent work conducted by both MADi and the Anthony Nolan Trust."
The epic rally journey will start at the iconic Silverstone racecourse in June next year. The group will then travel to Café Paris in Monaco and back via the Mont Blanc tunnel and the famous Stelvio Pass, as featured on Top Gear.
A variety of cars are taking part in the rally, with 'modern classics' ranging from a Citroen 2CV to a classic Ferrari. Each of the rally members will cover their own costs along the 5 day journey and will be accompanied by a support van, with two mechanics to help make sure the retro cars make the trip successfully.
For more information about the event visit; www.madifundraising.com.
This entry was posted in Purplex News