Back
Purplex accelerate business potential at the 2023 FIT show
We had an extraordinary three days at the FIT Show, connecting with a raft of existing customers and meeting hundreds of new prospects keen to learn how Purplex's strategic marketing services can help take their business to the next level.
"Put your business in pole position" is our current campaign strapline, and with this in mind our FIT Show stand featured an exclusive competition which gave visitors the chance to complete a lap of the famous Silverstone racetrack in an F1 simulator, with a host of prizes on offer for the fastest times.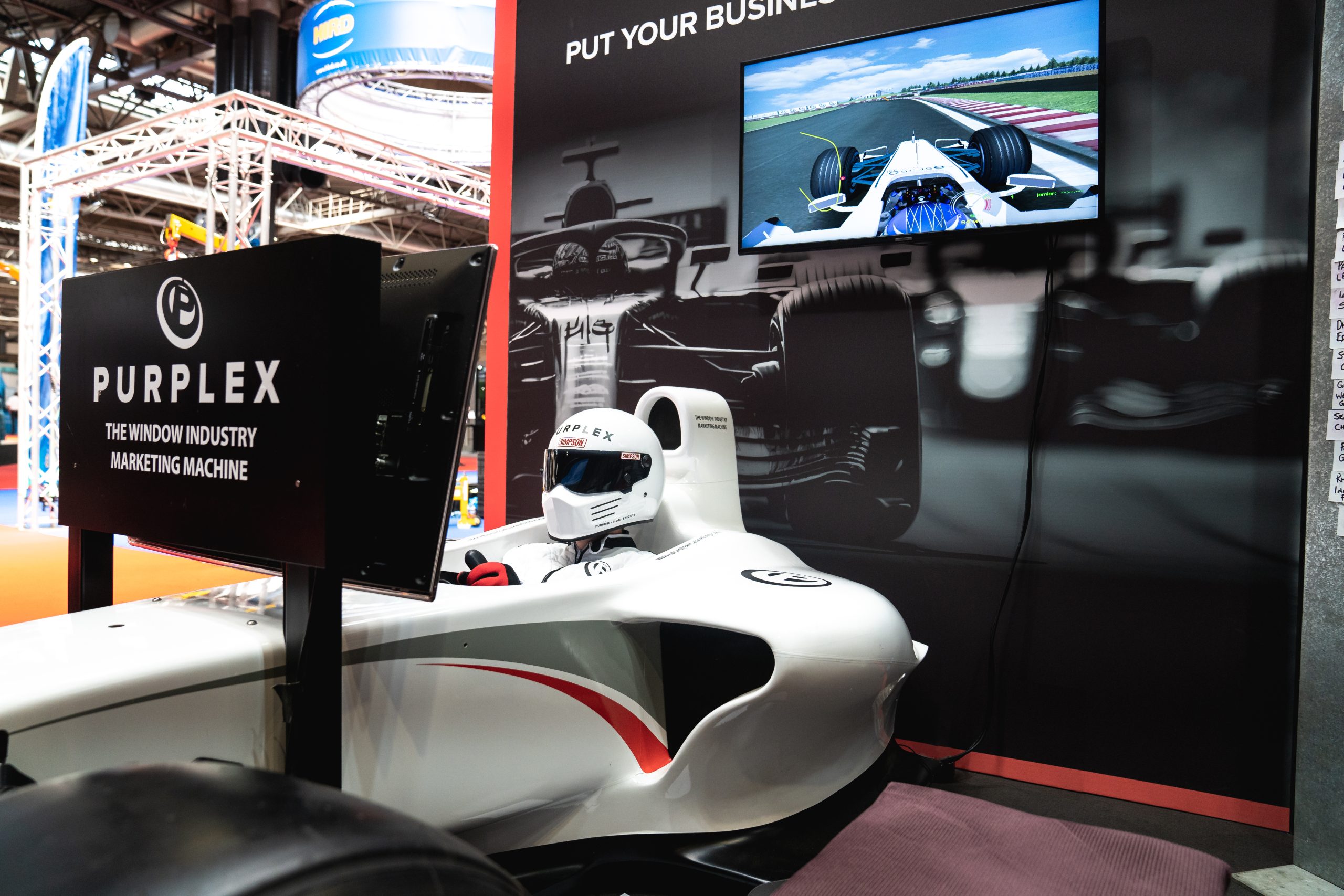 Andrew Scott, CEO and founder of Purplex, said: "Once again we've had yet another successful year flying the Purplex flag at the FIT Show. The race theme went down an absolute storm – there was a permanent queue for our F1 simulator – and we had lots of great conversations with prospects and existing customers around marketing and how to grow their businesses during the current economic climate.
"The market is definitely a bit tougher now the lockdown home improvement boom is levelling off, but there's still plenty of opportunity to grow and myself and the Purplex team enjoyed connecting with the glazing industry and sharing our thoughts on how we can help businesses attract new customers, upsell and cross sell to existing customers more effectively and strengthen their brands."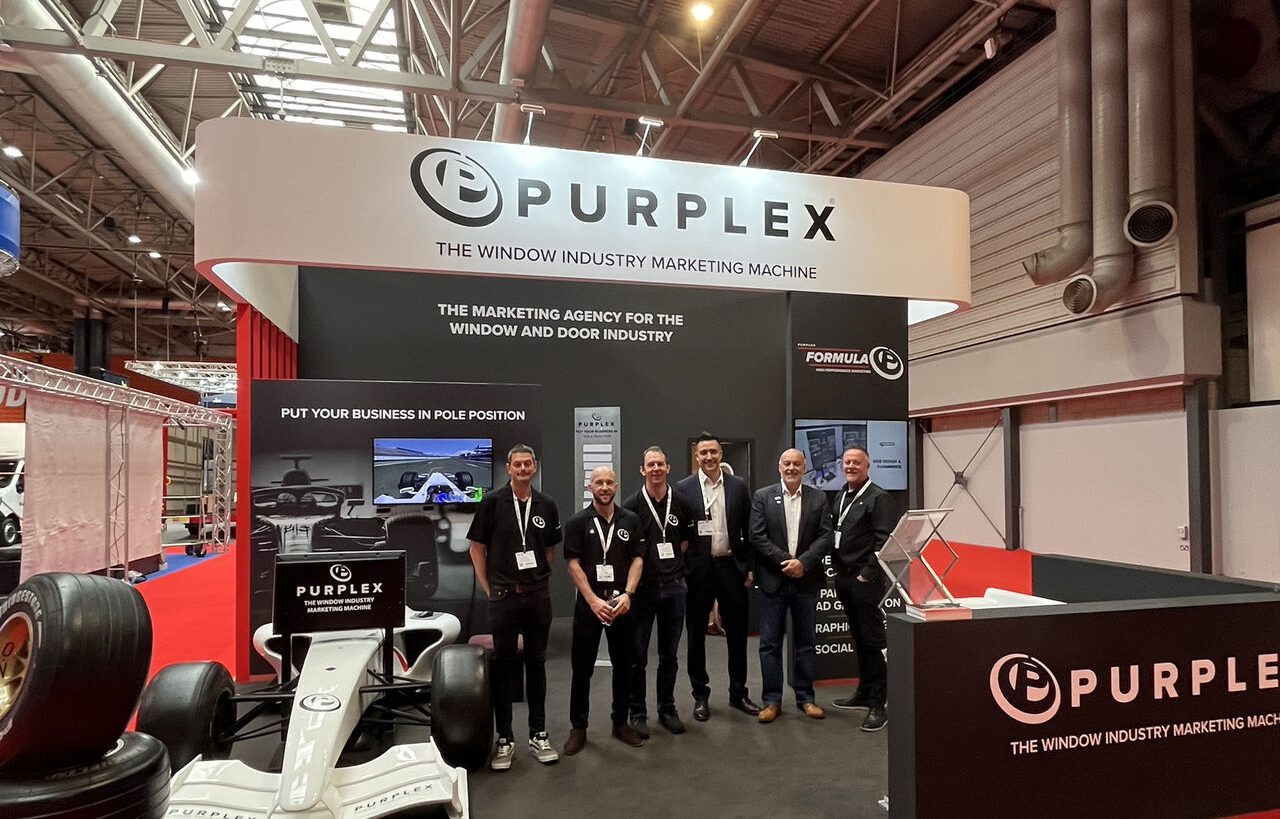 Aside from learning about Purplex's marketing services, many visitors to the stand were also keen to discuss the Glazing Summit, the window industry conference that Purplex and sister company Insight Data will be hosting in October.
Andrew continues: "The Glazing Summit is shaping up to be an excellent event, with a host of big names signed up as sponsors and a good percentage of tickets already sold. Lots of our industry contacts were keen to discuss their thoughts on the debate topics and we look forward to following up these discussions and continuing to shape the conference."
Visitors to the Purplex stand may have spotted the promo video playing on a loop on the big screen featuring shots of the Purplex team hard at work at the new office. Purplex has expanded considerably over the last few years – in fact, parent company the Ascot Group recently hit the 100 staff milestone – and the video gave FIT Show visitors a glimpse into life behind the scenes at Purplex and an insight into the services on offer.
"Marketing is constantly changing with new technologies emerging all the time, and we continue to invest heavily to stay top of our game and deliver the best results for our clients" Andrew explains. "The FIT Show video shone the spotlight on this investment and hopefully gave the industry a better understanding of what we do and how we help companies grow."
So will Purplex exhibit in 2025? "Absolutely," said Andrew. "We found the show hugely valuable and we look forward to doing it all again in two years!"
With over 200 active clients – including many well-known names in the sector – Purplex is the largest marketing agency in the glazing industry, offering everything from PR through to SEO, social media, video and direct marketing.
If you're interested in reaching your businesses potential this year through the power of Purplex's transformative marketing services, please call 01934 808132 or contact grow@purplexmarketing.com for more information.
This entry was posted in Digital Marketing, Events, Marketing Strategy, Purplex News