Back
Purplex attends Birmingham Design Festival 2019
In the first week of June, our creative team took part in Birmingham Design Festival.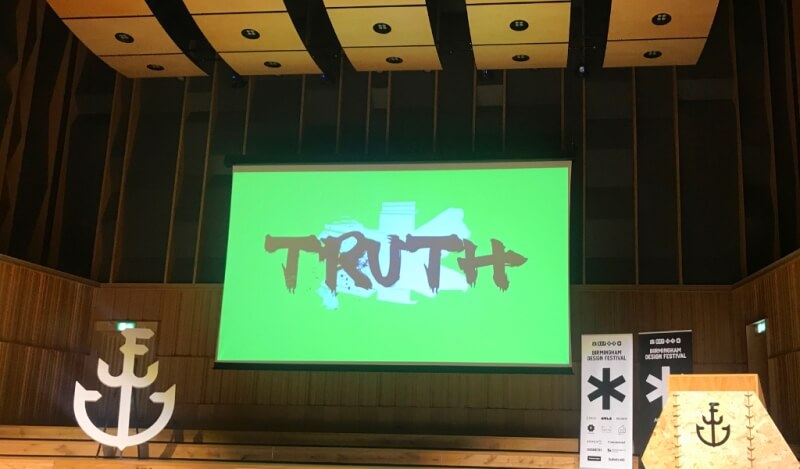 Returning for its second year, inspired by notable design (and non-design) festivals locally and beyond, this ambitious celebration of the dynamic design industry was held over 3 action-packed days.
Design & Branding
Splitting 'design' into three key areas, Graphic, Digital and Product, BDF2019 offered dozens of talks, workshops, screenings and exhibitions – with the core theme based around 'Truth.' Aiming to tackle topics seen as uncomfortable or difficult in the past, this year's festival focused on helping the creative industries to become more transparent, accessible and genuine – a responsibility that resonates with our own company ethos.
With venues spread across Birmingham City Centre and Eastside, our creative team immersed themselves further into the design world whilst taking in the rich heritage that Birmingham takes great pride in.
Louise Ball, Graphic Designer at Purplex, commented:
"We had a fantastic time at the Design Festival! It was an amazing opportunity to meet and learn from some of the most experienced people in our industry and pick up a few tricks we can use in our own work, too.

We went to a fascinating presentation by Katherina Tudball, Creative Director at Superunion London, who worked on BBC2's first rebrand in over 25 years, and Paul Barnes from Commercial Type gave us a really interesting overview of classic fonts.

One of the most useful talks was "the truth about what writers think about designers". The way most agencies operate, a writer writes the copy, and the designer comes up with a design. They're treated as separate processes, and often the designer is only brought in when all the words have been written.

Nick Asbury argued that it's actually hugely beneficial if both parties are involved right from the start. It means they can develop a concept together, and that the end product is much better as a result.

It wasn't all lectures, though – on the Saturday, I got the chance to screen-print bag and learned how to foil too.

It was a great couple of days all in all, and I look forward to going to lots of similar events in the future!"

Creative sectors generate 5.5% of the UK economy
Creative industries are the fastest growing area of the UK economy, so it's essential that our experts stay ahead of the game by attending valuable national events like this.
If you want to leave your competitors behind with disruptive design, please call 01934 808132 or get in contact via the contact form below.
Related to this post: Why trust is the most important part of your marketing mix
This entry was posted in Creative Design, Purplex News