Back
Purplex's performance-led approach to SEO well received at major conference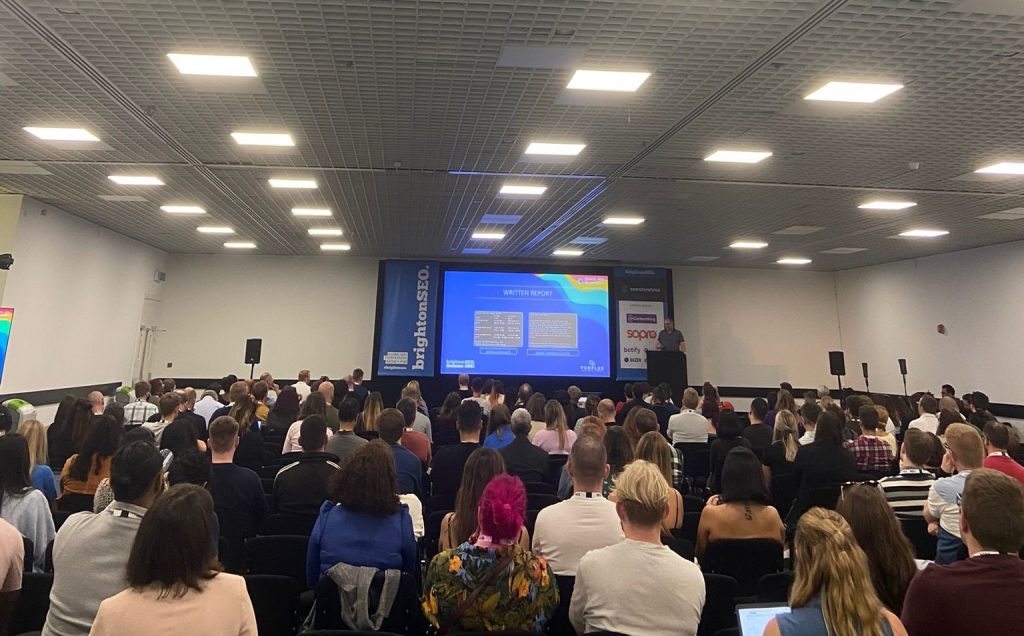 Purplex, the leading full-service marketing agency in the fenestration industry, is trialling its latest performance-led approach to its work for clients – and were invited to provide a technical talk on it at brightonSEO.
Sandy Lee, the company's Group Data Lead, spoke at the global event on 'Data science principles for SEO testing,' and illustrated it with a Google Core Web Vitals test that Purplex ran over the summer.
Sandy explained: "We are so confident in our approach and the experiments we've been doing at Purplex that we were invited to talk about it at brightonSEO.
"It's very easy for marketing agencies to say that if a client is appearing higher up on search results on Google then an SEO campaign is working, but with 200 different ranking factors for SEO it's not always easy to tell what has had an impact with confidence.
"What we're doing is using a data led approach utilising heavyweight tools developed by Google to provide statistical accuracy to understand what has specifically worked to help us inform strategy.
"Instead of having an agency that just says, 'let's do SEO' and the client doesn't really know what they are paying for, we put an emphasis on justifying that spend and what we do. This level of expertise will help us improve performance for our clients."
Purplex's Managing Director Andrew Scott said: "After a challenging last two years all marketing agencies are quite rightly under pressure by clients to justify performance.
"Our digital marketing and SEO team are at the height of their game and the exceptional results we produce for our clients back that up, but we are always trying to improve our processes to make those results even better.
"We're doing some amazing things at Purplex around SEO and Sandy's talk was well received at one of the largest digital marketing conferences in the UK."
For more information about how Purplex can grow your business using an effective SEO strategy coupled with expert industry knowledge and our unique data lead approach get in touch today.
This entry was posted in Digital Marketing, Events, Marketing Strategy