Back
Purplex Clearview Magazine Takeover
Have you seen the cover of the latest, November issue of Clearview magazine? We're delighted to see our Its Time To Build advert on the front cover.
Now is the time to build the UK economy as it moves towards recovery. We've supported our clients through the challenges of the last couple of years achieving a 94% client retention rate and proving together we are Stronger, Faster, Better.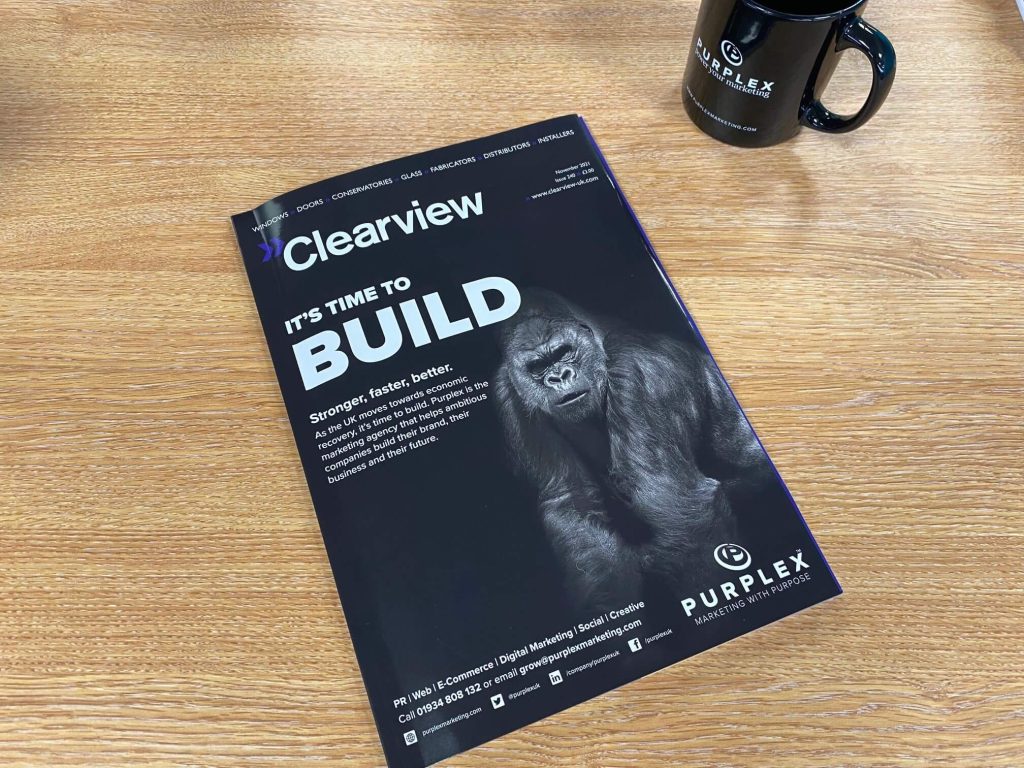 Inside the issue, you'll also find a review of the Glazing Summit #GS21 an event organised by Purplex Marketing and Insight Data which brought together over 400 industry leaders and professionals from the home improvement and fenestration industry.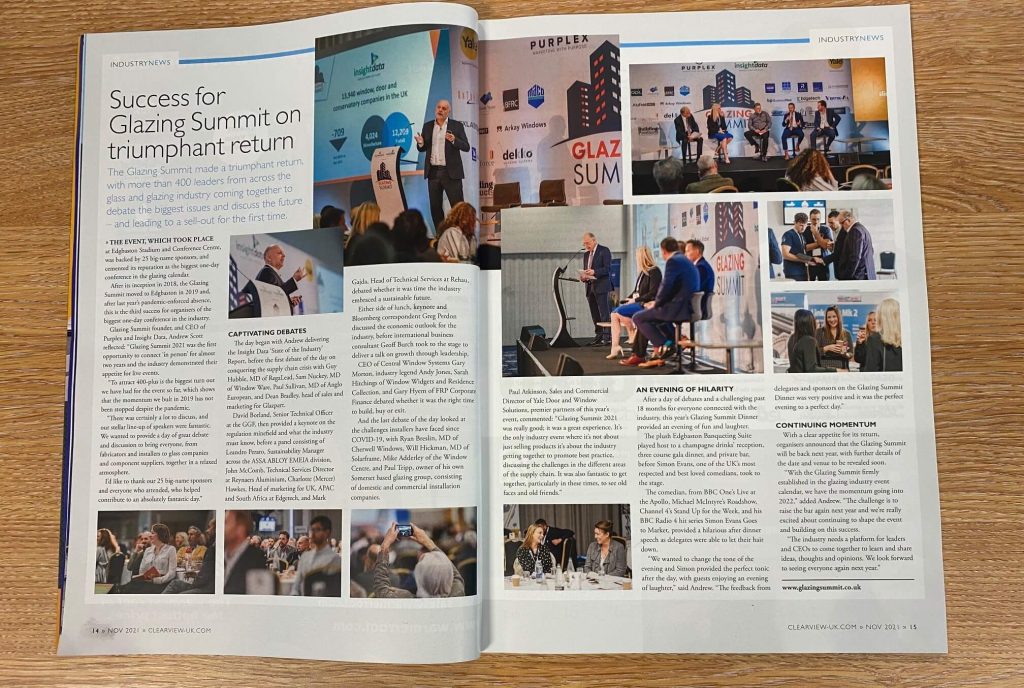 We pride ourselves on our industry knowledge and sector-specific expertise when it comes to formulating marketing strategies and value key media partnerships with industry press which enable us to build brand equity for our clients.
Purplex have invested in a new state-of-the-art office, new technologies as well as a training and development program like no other. We've even recently spoken at brightonSEO the UK's largest Search Engine Optimisation event.
Since 2004, we have worked with companies like yours to accelerate lead generation, catapult sales and margins, connect with customers, launch new products, and strengthen reputations.
Purplex is a marketing powerhouse with specialized teams working together to help you succeed.
This entry was posted in Purplex News