Back
Purplex Digital team invited to Google HQ
Window industry specialists Purplex Marketing recently attended an event at Google's London offices, exclusively for Google Partner agencies.
Two members of Purplex's digital team were invited to attend the event at Google's HQ, alongside paid search executives from other top UK marketing agencies.
The invite-only event offered Purplex the opportunity to work directly with Google. With exclusive training from Google's leading AdWords specialists, the Purplex digital team were able to gain invaluable insight into the latest trends and developments in online advertising.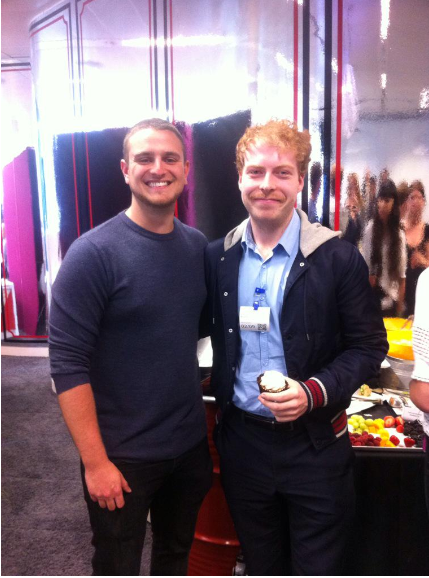 Purplex PPC executive, Edward Billett, comments: "Pay-per-click (PPC) campaigns, such as Google AdWords, help businesses get to the top of search engines' results pages, making sure customers find you before your competitors. Spending the day at Google's offices provided us with valuable analysis on advertising strategies for a range of devices, including mobile. This helps us stay ahead of the curve in the constantly changing industry of online advertising."
Google Partner status means Purplex have access to Google consultants, who help with business development, advertising account management, and give us exclusive access to Google products not yet available to other agencies. Working with Google consultants also means Purplex can create bespoke advertising strategies for high value clients, helping customers generate high quantities of leads through paid search advertising channels – even in competitive environments such as the fenestration and glazing industries.
Head of Digital, Adi Day, comments: "We work closely with the Google team to ensure that we're offering our clients the most accurate and up-to-date services, and use regular performance reviews so that we continue to achieve the high standards of results that Google expect from an affiliate company. This means we can provide maximum return on investment for our clients."
The event follows Purplex becoming accredited Google Partners earlier this year, having passed Google-certified exams in paid search advertising. Being a Google Partner means that Purplex follows the best practices for advertising online, and gains exclusive access to new events and programmes which benefit our customers.
Purplex is a full-service marketing agency that helps businesses in the fenestration and glazing industry grow. We're the leading marketing agency for the window, door, conservatory and glazing industry, and help build brands and drive customers to your door -whether you're in the trade, commercial or retail sector.
This entry was posted in Purplex News