Back
Purplex expand its PR Team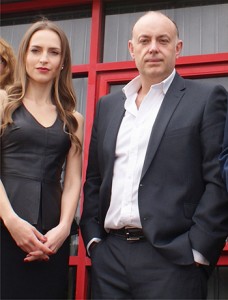 The team at Purplex are continually expanding, achieving record growth over our ten year history. We are delighted to announce the appointment of Valentina Warren who joins the PR division of the company.
Purplex MD Andrew Scott commented: "Our public relations and media division has grown rapidly in the last 5 years and I am delighted to welcome Valentina to our team. Her sharp journalist skills and marketing know-how have already proved a great asset, while her international background and fluency in several languages will further position Purplex as a true European marketing agency."
Valentina has a degree in journalism with a wealth of experience gained working with clients across Europe as a leading reporter and editor.
Valentina comments: "Purplex is a really pro-active, dynamic agency that is passionate about clients and the industry sectors which we work in. My previous experience has enabled me to hit the ground running with the rest of the team."
Without doubt PR is the most effective way of establishing a brand and bringing a company or new product to the attention of the market. It's no surprise then that Purplex has a string of long term PR clients across various industries, local, national and internationally. Our PR services will create trust, build brand equity and compliment any direct marketing campaigns.
This entry was posted in PR