Back
Purplex gets festive with online advent calendar
We've always prided ourselves on thinking outside the box here at Purplex – and this year, rather than sending out the standard Christmas gifts, we've decided to go for something a bit more original.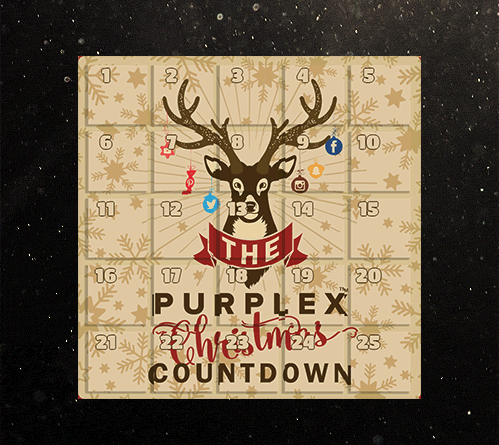 In an addition to a chocolate-filled advent calendar designed by the wonderful people in our creative department, we've also built a snazzy online version that you can visit every day for something new to surprise or inspire you – whether that's a marketing tip, a video interview with a festively-attired Purplex staff member, or a terrible joke.
And if that's whetted your appetite for more tried and tested marketing insights, get in touch with Purplex today. If you want your business to grow in 2017, now's the time to get to work.
Wishing you a very merry Christmas from all of us here at Purplex – and a prosperous New Year!
This entry was posted in Creative Design