Back
Purplex goes green for St. Patrick's Day
Purplex, the PR, Creative and Digital Marketing agency based just outside Bristol, celebrated St Patrick's Day in honor of Irish MD Andrew Scott.
Purplex was launched in 2004 by Scott and now employs over 40 people.
The company definitely has 'the luck of the Irish' with 45% year-on-year growth even through the recession. After a major recruitment drive in 2014, employing 16 additional staff and the creation of 25 new, highly skilled jobs to be fulfilled in 2015/2016 year, Andrew said, "Marketing has become more sophisticated with technology and customer behaviour changing continuously. We have invested heavily to ensure we help our clients grow and dominate their market."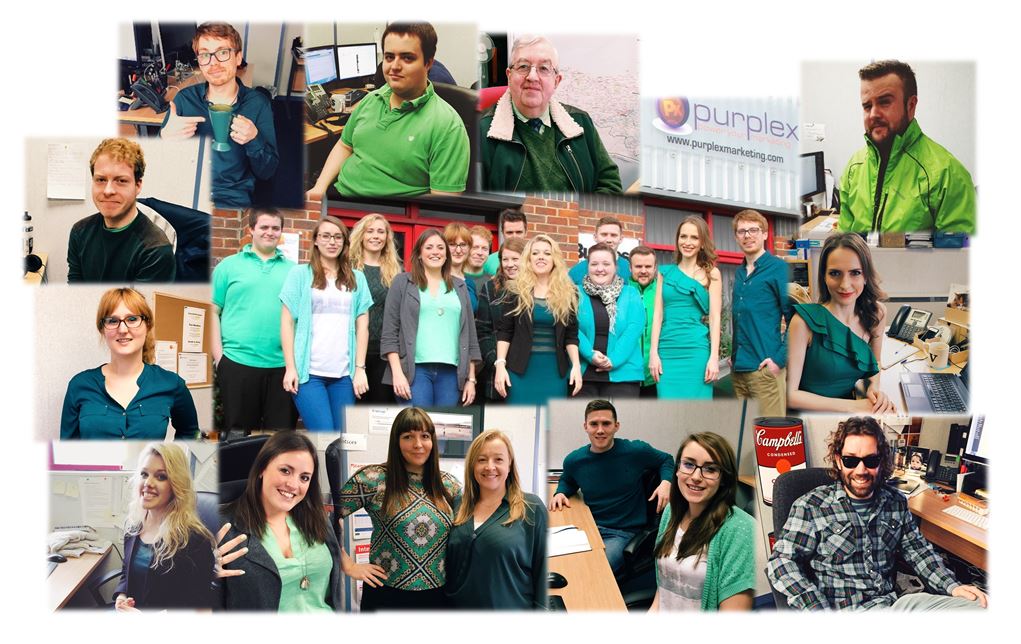 The company has already recruited six new staff since January and announced several senior appointments.
Andrew adds, "The new positions will provide more resources and strengthen our existing services, and will really benefit our clients. But we're adding new services too, such as video production, high-end photography and app development all in response to client demand".
www.purplexmarketing.co.uk
This entry was posted in Purplex News