Back
Purplex appoints new Head of Creative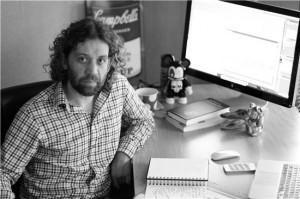 Purplex Marketing has made a further senior appointment. Steve Jennings has been appointed Head of Creative and will strengthen the company's graphic design, creative and branding team.
Steve joins Purplex from Clifton Creative, a high-end design agency in Bristol. He previously worked with House of Fraser and his career spans both B2B and B2C consumer branding.
He said; "Purplex is a really dynamic and innovative agency with unrivalled expertise at helping companies grow. Heading up the creative team as the company enters the next phase of growth is really exciting."
Purplex Managing Director Andrew Scott commented; "The days of specialist agencies in PR, digital or design are gone. Today marketing is all about brand engagement across multiple channels and companies need an agency that can deliver powerful, integrated campaigns that produce results. Steve's appointment now adds expertise on par with any London or international advertising or design agency."
Purplex employs over 40 people with dedicated PR, Digital and Creative divisions. Each division works on individual projects or integrates seamlessly together to provide powerful campaigns.
Steve Jennings heads up a talented team of creatives spanning branding, advertising, design, video and photography; "beautiful and original design work sends a clear message to your audience whether it's in print, online  or large format such as signage or exhibition displays."
This entry was posted in Purplex News