Back
Purplex helped my business achieve UK and international success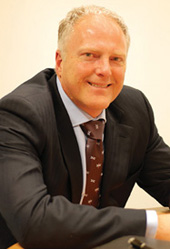 Cotswold Architectural Products is a UK manufacturer of friction stays, the specialist hinge component used in the manufacture of windows. The company operates through three channels; direct to major customers, through a distributor network and through a major export operation supplying customers in 56 countries, including China, New Zealand and Thailand.
Iain Morgan, managing director Cotswold discusses how Purplex helped his company grow using a strategic PR campaign.
Why did you feel the need to appoint a PR agency?
We wanted to get our sector excited about our new innovations. We had developed and launched several new products, including an innovative heavy friction stay for large-span windows, as well as several bespoke options.  We wanted to raise awareness of these products and at the same time reaffirm our position as a market leader on the UK and international stage.
Why did you choose Purplex?
Purplex had been recommended to us and had a great reputation for being pro-active and results driven; not the usual marketing puff of many agencies. What I really liked was the fact they provided all the marketing services we needed in-house and could response quickly to our needs. Our products are B2B and highly technical, and the Purplex team grasped it straight away and hit the ground running.
What does Purplex do for Cotswold?
They produce a regular stream of PR stories and ensure we have prime positions in the leading industry print and online magazines for our sector. Somehow they always manage to come up with imaginative, original angles to engage with our audience. They also manage our international media relations and our social media activities including Twitter and LinkedIn.
What results have you seen?
Soon after the PR campaign kicked off we started getting enquiries from window manufacturers interested in our new products, and even from existing customers who didn't know we could offer these added values options. Cotswold has grown since appointing Purplex and the brand is stronger both in the UK and overseas.
Would you recommend Purplex?
Absolutely. They're a very professional company that takes time to understand your business and provide branding and marketing strategies tailored to your needs.
This entry was posted in Purplex News