Back
Purplex Marketing becomes partner of Inspire

Purplex Marketing recently became a strategic partner in the implementation of a new entrepreneur education programme aimed at growing businesses.
Purplex has joined a select group of partners supporting Inspire Elite as they bring the Goldman Sachs 10K Small Business Programme to the South West.
Funded by the private sector, the Goldman Sachs programme offers participating entrepreneurs one hundred hours of high-quality tuition over a period of four months. In their new role, Purplex will be advising participants and helping them to implement new growth plans.
"We're delighted to be partnering with Inspire to support this scheme,"
says Purplex's managing director, Andrew Scott.
"At Purplex we are devoted to helping our community thrive and this is an excellent opportunity to help create more jobs and new economic opportunities in the local area."
The programme is open to businesses that have been running for at least three years, employ between five and fifty people, turned over at least £250k last year and whose directors who have no recent management education.
It has also been shown to make a real difference to firms participating: 93% of graduates are more confident managing growth, while 69% develop new products or services within three years.
The Purplex team looks forward to working with those involved and to see how their experience on this programme can help them develop and succeed.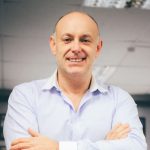 Purplex Marketing was founded in 2004 by Andrew Scott, who previously worked in a number of successful businesses in the building products and home improvement sectors. Since its establishment, Purplex has grown by at least 34% every year and now boasts a large clientele of customers located throughout the UK and Europe.
For more information call one of the team on 01934 808132
This entry was posted in Purplex News