Back
A day in the life of… The Head of SEO, Content and Social
In this instalment of A Day In The Life Of, we meet our Head of SEO, Content & Social Media Laura.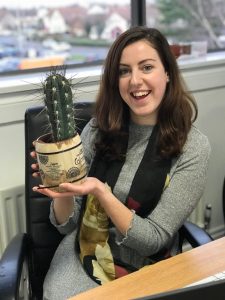 This month we dive into a typical day for one of the newest members to the Purplex digital team, Laura Trowbridge. Laura has had many years of experience within the digital marketing sector and has worked on digital projects for clients such as Virgin Media, Lakeland and Visit Somerset. With a background in account & project management, Laura has taken on the role of looking after how the three departments collaborate with the wider digital team and clients. (She also has a slight obsession with collecting cacti!)
A typical day starts with…
'A small coffee at home, you can't beat a good Nespresso coffee! On my way to work I'm thinking about my aims & priorities for the day .'
'Once I'm in work I grab a herbal tea and look at my plan for the day. Whilst I'm catching up on emails and checking the meetings I've got on for the day, I'm greeting the team as they come into work.'
Who do you work with on a day to day basis?
'As well as working very closely with my three departments, I am constantly liaising with the client management team to brainstorm new campaign ideas as well as getting the latest information on the client's services to help shape our digital marketing efforts.'
'The best digital marketing campaigns have a full-service approach which is why content marketing, social media and search engine optimisation work go hand in hand to create the best lead generating website.'
What programmes do you and your team use to undertake your work?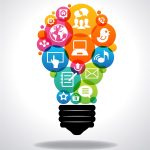 'In the SEO team, we use a whole host of tools from Google Analytics, to SEMRush & Ahrefs. The content marketing writers are very digitally savvy and use tools to compress images for speed optimisation as well as writing the blogs in HTML to ensure website styling is always consistent.'
'The social media team are glued to Hootsuite, Facebook Business Manager & Crowdfire all day. All in all, we use a tonne of industry standard tools to get the best results!'
Why do you like working at Purplex?
'The variety of work – every day is so different and I often work on something different almost every 20 minutes – my goal for 2018 is to become super-efficient to get the best results out of my busy days.'
'Equally I enjoy the culture and people at Purplex, we are like a family that stick together and puts in those extra hours to get the job done – teamwork makes the dream work!'
Purplex Marketing was founded in 2004 by Andrew Scott, who previously worked in a number of successful businesses in the building products and home improvement sectors. Since its establishment, Purplex has grown by at least 34% every year and now boasts a large clientele of customers located throughout the UK and Europe.
For more information call 01934 808132.
This entry was posted in Purplex News