Back
Purplex put Business Leader Awards on the map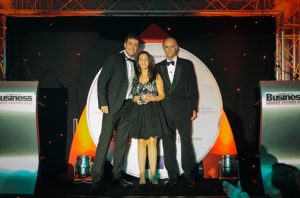 Purplex Marketing, one of the UK's fastest growing marketing agencies, was appointed to help launch the inaugural Business Leaders Awards – with an ambitious brief to create the South West's most influential business event.
Sam Cross, Account Manager for Purplex, said; "Initially this was a daunting task; to launch any inaugural event is a challenge but our brief was to create the highest profile and most prestigious business awards ever held in the South West."
The event was held at DoubleTree by Hilton, Cadbury House Hotel, on Thursday 26th September 2013, and the evening proved a resounding success.

Tickets sold out two months ahead with over 600 requests for an event that was originally planned for 300.  But it was the calibre of guests that made the night truly special; this included leaders in business, government and education including Dr Liam Fox MP, Dr Paul Philips OBE, and a host of celebrities including Under the Hammer presenter Martin Roberts and a number of high profile published authors.
Representatives from some of the South West's largest companies attended, including GE Oil and Smurfit Kappa, along with representatives from the banking and financial sector, legal sector and directors of some of the UK's leading construction and property companies.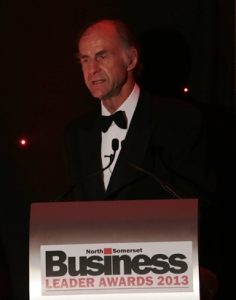 The host for the evening was the legendary Sir Ranulph Fiennes OBE, the world's greatest living explorer, who entertained guests and presented the awards, kicking off with a champagne reception and gala dinner.
"Purplex also joined the line-up of sponsors which included the likes of Lloyds Bank.  Naturally, we sponsored Marketing Campaign of the Year" added Sam.
For more information on the Business Leader Awards visit: https://www.blawards.co.uk/
Purplex Marketing can be contacted at https://www.purplexmarketing.com/contact or telephone 01934 808132.
This entry was posted in Purplex News