Back
Sophisticated new website for industry giants Caldwell Group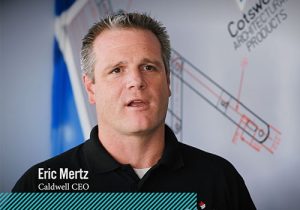 USA based international hardware giant Caldwell Group has appointed British digital agency Purplex to develop a powerful new website portal that is technically rich in information for its customers and specifiers alike. Caldwell Group, which includes UK manufacturer Cotswold Architectural, needed a solution that was platform agnostic and operated across desktop, laptop, tablet and mobile devices.
The resulting new website has not only been designed and built by the team at Purplex but the team also provided support with writing technical web copy, photography and a video shoot.
The end result is a content rich and engaging website that supports Caldwell and their stockist network with a sales and marketing hub, packed with their latest innovations – backed up with high quality images, in-depth product information, details, datasheets, manuals and sales support documents.
Purplex's specialist knowledge of the window industry coupled with their array of marketing skills ensured the delivery of this web project to the highest standards.
Tim Ferkin, Sales and Marketing Director at Caldwell, comments: "We have a gargantuan product range and we needed a site that was big, technical and put the user first. Purplex delivered on all three points and we now have a best in class website that is great for us and our customer base. It wouldn't have been possible to deliver such a site without deep industry and technical knowledge, which the Purplex team had."
View the Caldwell Hardware case study or get in contact with Purplex to find out more on 01934 808 132.
This entry was posted in Web Development