Back
World's largest window machinery company appoints Purplex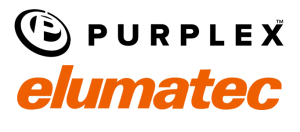 Internationally renowned machinery experts elumatec have become the latest world-leading firm to appoint Purplex, the specialist marketing company for the glass, glazing and wider construction industries.
Founded in 1928, elumatec has grown into the world's biggest aluminium machinery company over eighty years in business. Winning a global reputation for quality, innovation and excellence in design, it has a presence in dozens of countries around the world, and across all five continents.
elumatec CNC machining centres, mitre saws and other products are used by aluminium fabricators throughout fenestration, as well as firms operating in the automotive, construction, and other sectors.
"We're working with Purplex because we want to boost brand awareness and grow our business – and we need marketing experts who understand the industry we operate in to help us do that," commented Phil Heavey, Managing Director of elumatec UK. "There are a lot of competent marketing agencies out there – but most of them know nothing about the sort of work we do. With Purplex, you don't only get professional, authoritative PR content and industry-leading web design, digital marketing and SEO – you get people who really understand your business, the market you're appealing to, and what you're trying to achieve."
Purplex Account Director Sam Cross commented: "We're delighted to be teaming up with a big name like elumatec. They're a fantastic match for us – their products are used by some of our biggest existing fabricator clients, and we're looking forward to helping Phil and the team win more business, build the elumatec brand and achieve their goals in the year ahead."
This entry was posted in PR