Back
A day in the life of… A Senior Digital Account Executive
We delve into what it's like as a day-to-day account manager in a top performing marketing agency with Lucas.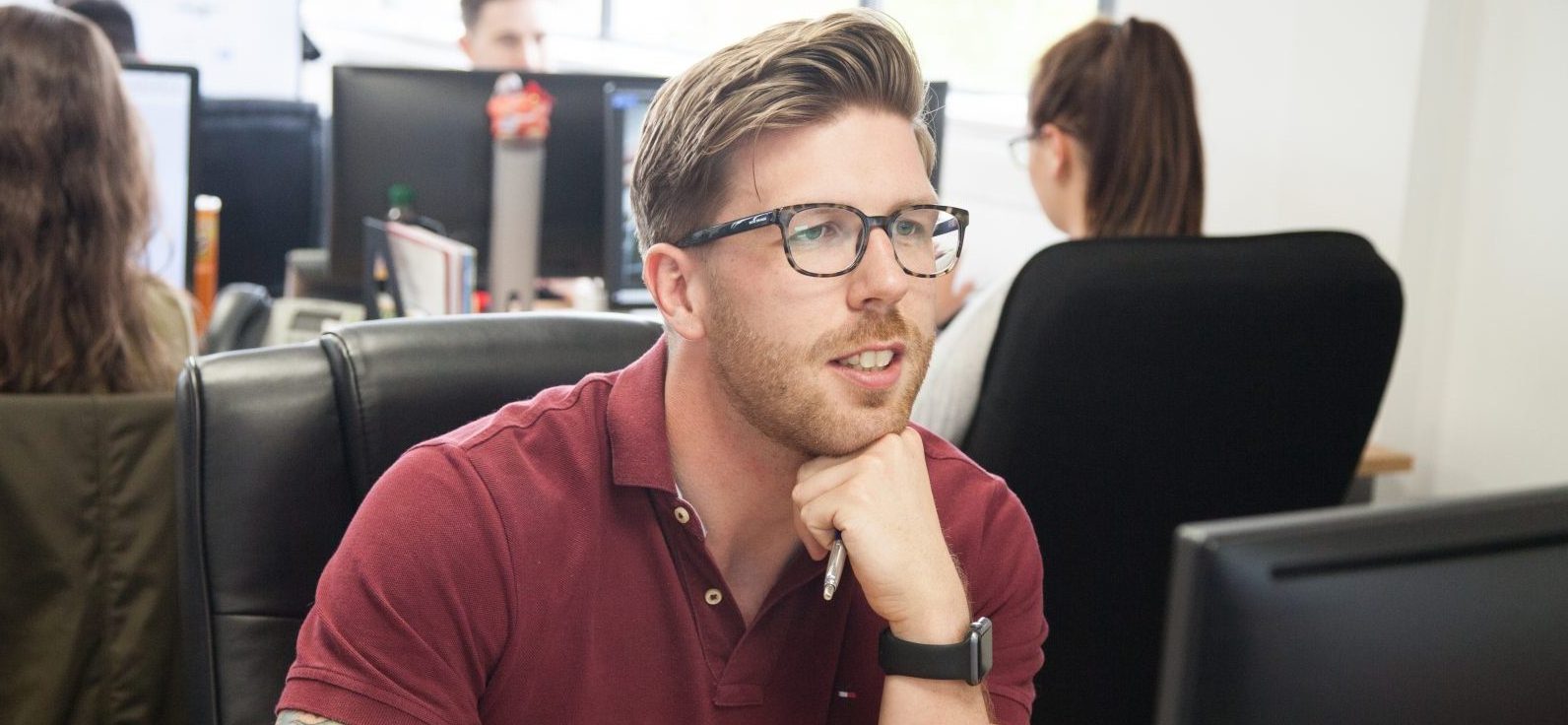 In our sixth instalment of 'A day in the life of', we look at the other half of our account management team. Lucas has a creative background as he studied Art & Design Btec through the University of Arts London before heading off to the big smoke to study at the University of West London and achieved a 1st class honours in Advertising.
A typical day
"My day starts with a short drive to work which opens my mind ready for what's to come, and once arrived into the office, a bowl of muesli and a brew – that sweet, slow releasing energy to start my day off right!"
"I tend to start by checking my emails, look over thedrum.com and check my LinkedIn profile for any updates as it's standard for me to try and keep up to date with what's trending within the marketing industry. I then have a quick catch up via any emails with my clients, to ensure I continue building my client relationship before delving into the world of strategic marketing."
Who do you work with on a day to day basis?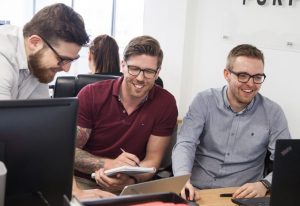 "On a daily basis, I am in connection with nearly every digital department here within Purplex – SEO, creative, content etc. I have the benefit of a creative background which helps when making executive decisions to help ensure my clients benefit the most towards business growth. This also works in hand with discussions across the team when producing all forms of content. I am very passionate about attention to detail and really enjoy being a part of a wider creative and strategic approach to campaign building for my clients. I get a real kick of being involved with as much as I can within each department."
"There are also areas of the business that I can learn from, such as PR and website development. The guys who specialise in these areas in Purplex are always happy to show me the tricks of the trade, which helps benefit my own skill base and approach for client tactics"
What programmes do you and your team use to undertake your work?
"Client's rely on me to be their point of contact, so I need to ensure I have the relevant tools to help me showcase our marketing plans and strategy. Daily I look through Google Analytics, AdWords and SEMrush, as these are important when analysing clients' performance and allow me to feedback to the client with supportive documentation." 

"Asana is also a useful platform, as this helps me schedule tasks and projects where I would need assistance from other departments. Asana allows me to manage project progression, ensuring that the timescale for such projects is kept within the deadline."

"More recently we have moved onto Microsoft's OneNote where Purplex has a cloud shared document which acts as a live feed catalogue of information. This is highly beneficial to anyone within Purplex who holds information, as we will be able to see them appear in real-time and support with any actions that need to be taken in or out of the office."
Why do you like working at Purplex?
"I have the opportunity to really showcase my skills throughout the business and relish the benefits of learning from others at the same time. Everyone within Purplex comes with a professional attitude, but we have also built a strong community within the workplace as we have a well-balanced work hard play hard attitude. We also have a puppy that pays a visit now and then, and who doesn't love puppies?"
Purplex Marketing was founded in 2004 by Andrew Scott, who previously worked in a number of successful businesses in the building products and home improvement sectors. Purplex has grown by at least 34% every year and now boasts a large clientele of customers located across UK and Europe.
For more information call 01934 808132.
This entry was posted in Digital Marketing, Purplex News