Back
Lights, Camera, Action – Purplex launch Video Division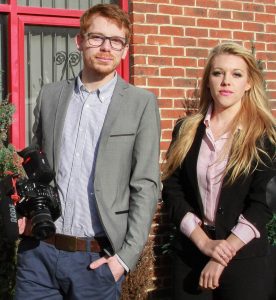 Purplex, one of the UK's fastest growing marketing agencies, has launched a new video division in response to customer demand.
The new division will deliver the latest in video production including corporate filming, streaming and live broadcast, regular video blogs and animated video ideal for training and 'explainer' purposes.
Sam Cross, Account Director of Purplex, comments; "Like other marketing agencies we have used freelance video people, however we had to bring this service in-house to provide the level of service and integration that fits with our company ethos and client focus."
Purplex has made a significant investment in the new service, including state-of-the-art studio, equipment and editing facilities. The division is headed by Andrew Sykes, who holds a BSc (Hons) in media and video production. Andrew is an accomplished videographer with extensive experience in film making, digital video and post-production.
He said; "Having worked in the media industry for several years across Europe and Asia, I am delighted to be joining Purplex at a very exciting time. Video is a powerful, multi-sensory tool for audience engagement – whether it's to raise your business credibility, explain a product or service, or as part of an SEO strategy to improve search rankings."
Joining Andrew in the new division is Jo Greenberry, who will work on creative and animation, client liaison and project management. The team will be strengthened further in the coming months.
Sam Cross added; "We are delighted to launch this important new division. Clients no longer need to 'make do' with freelancers and marketing agencies taking a cut. We can manage the entire process and seamlessly integrate video as part of an overall marketing strategy."
Purplex is a full service agency providing PR, creative design, digital marketing and direct marketing. The company was founded by renowned marketing expert Andrew Scott in 2004, and now employs over 40 staff. Call Purplex on 01934 808132 or use the Contact Form.
This entry was posted in Purplex News